Specialty Courses
Do you want to learn new skills or go deeper into the knowledge of your favorite freediving discipline? Do you want to try more than just usual training session or want to be focused on exact skill which stops you and creates some troubles?
We offer different specialty courses here at Freedive Nusa which you can find below. Some of them are essential for your improving as freediver, some of them will give you new level of confidence and understanding of your body. You can be sure that you will have a lot of fun and we will do our best to adjust the course for your individual needs.
First AID Course – React Right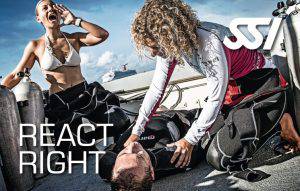 First Aid, CPR and Oxygen Provider courses are mandatory for any Level 3 freediver and one of the prerequisites for the Instructor Course. This course covers all of them, includes digital certification, manual and is valid for 2 years.
The course is designed to educate people on how to react in the case of emergency in all spheres of life, not only connected with diving. In this course we do simulate different scenarios from everyday life and learn how to react on accidents that most often happen. The approach of React Right is designed to help first aid providers control an emergency situation and deliver first aid until emergency medical personnel take over.
By the end of this course you will be certified as First Aid and CPR Responder, you will be able to recognize and respond to emergency situations with first aid and CPR, and you will be able to avoid inappropriate action that could make a victim's condition worse.
---
No-Fins Specialty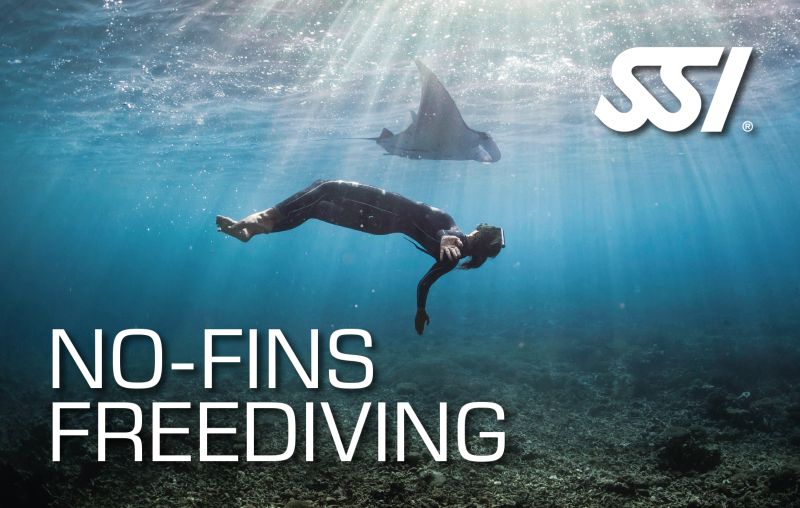 No-fins is the purest form of freediving. It requires the freediver to descend and ascend along the line without using fins or pulling the rope. It's also the most physically and technically demanding discipline because it requires a high rate of work and a long dive-time. At the same time it's the most pleasant form of freediving because it allows you to feel complete freedom underwater.
During this 2 days course you will be developing a proper DNF and CNF technique which will give you ability to freedive with minimal equipment, preserve oxygen and increase your performance. The course includes 2 confined water sessions and 2 open water sessions.

By the end of this course you will understand the fundamental knowledge and techniques of freediving without fins, and how they apply to safe and fun freediving. After passing final exam you will be certified as SSI No-Fins freediver.
---
Training Techniques Specialty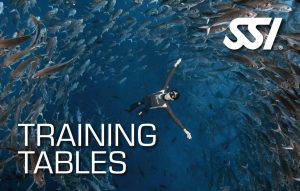 Do you want to keep training and improving even back home after your freediving courses? Are you seeking ways to improve your personal performance?
We recommend to attend this course for everyone who want to keep improving and progressing in freediving even without access to open water.
This is intense one day course where you will learn the keypoints of how to train in the water and on land safely and effectively. The course provides you with a variety of training options, which increases your motivation and interest for freediving. During the course you will practice static apnea tables, dynamic apnea tables and apnea walking tables. All these exercises will help you to become more comfortable with longer breath-holds, will increase your tolerance to higher level of CO2, will help you to manage the discomfort caused by lactic acid buildup and will make you more relaxed and confident freediver.
By the end of this course you will have the perfect understanding to plan and execute a safe and efficient freediving session for your own needs.
After passing final exam you will get SSI Training Techniques certification.

---
Free Immersion Specialty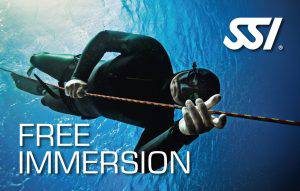 This program teaches freedivers the knowledge and techniques required to safely plan and conduct freedives using both head-up and head-down free immersion techniques. The head-up technique is used by freedivers who have trouble equalizing.
Free Immersion is the most relaxing discipline of depth freediving and the most enjoyable for many freedivers. Free immersion freedivers use the dive line to pull themselves down and up, and do not wear any fins.
The course includes 2 open water sessions. During this one day course you will learn all the key points to practice FIM safely while enjoying maximum level of relaxation. If you have difficulty with head-down equalizing, you can still freedive using free immersion and enjoying your freedive training sessions.
By the end of this course you will get proper knowledge and techniques of Free Immersion, and how they apply to safe and fun freediving.
After passing final exam you will get SSI Free Immersion certification.
---
Mouthfill Course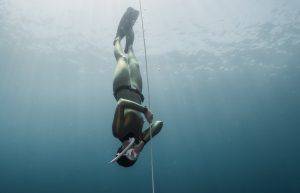 This is a 3 days course aiming to teach how to do a Mouthfill and use it efficiently during deep dives. This course is suitable for freedivers who are mentally and physically ready for depth but are missing the deep equalization knowledge and practice.
If you are already a confident freediver who have some experience in deep diving and Mouthfill technique, but have some troubles and usual mistakes such as loosing air, bad control of air, diaphragm tension and so on then this course is definitely for you.
Course includes theory behind the Mouthfill mechanics, how to perform a full efficient Mouthfill and how to resolve common problems freedivers encounter during using this technique.
Course includes 3 open water sessions during which the student will practice Mouthfill in combination with exhale and inhale diving.
The course is about learning new techniques and not about deep freediving. Students will be performing deep dives only during the last day if they have mastered the required skills.