Welcome to Freedive Nusa Freediving School!
We are Kirill and Yana — founders of the school who are deeply in love with freediving. Driven by our passion of freediving, we have spent a few years traveling around Asia to find a place where we can create a freediving school, to make it our home and to invite people with the same patience and life philosophy to share the joy of living and diving together.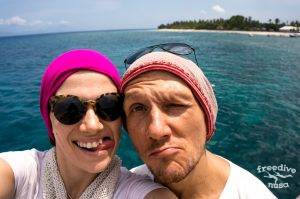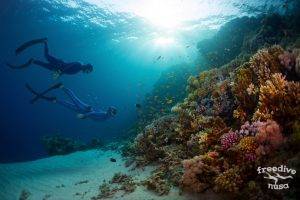 Freedive Nusa is our work and achievement, where our dream comes true. It is growing up, watered with enthusiasm, fertilized with freediving life style and love to Ocean.
We believe that diving and being in the water is natural for humans.
We see our mission in to help other people to remind themselves, how it is to be in the water, to live in the water and to feel free there. We hope there will be more free people like this around us.
Our approach while teaching freediving is not based on chasing numbers or results presented in meters and minutes. Our goal is to teach the consciousness and comfort that is exist in the water, while having fun and pleasure out of it!
Freedive Nusa is situated on the Nusa Penida island, that is a part of Bali province, 12 km from the South-East from Bali.
This island is a limestone plateau, with sandy beaches in the North and East, and seaweed gardens in the shallow waters — one of the main income for locals. You can enjoy the best view of Agung volcano just from the beach in front of the school.
Southern and Western coast is a set of breathtaking 200m dropping cliffs strait to the ocean and small sandy beaches between rocks.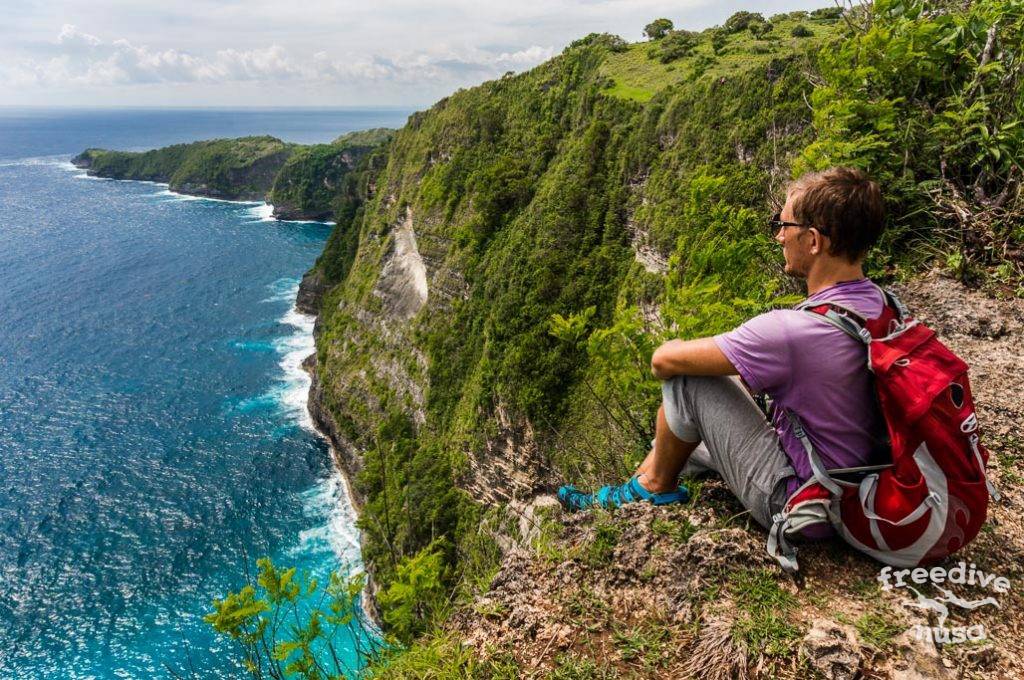 The nature is reach here and the landscapes are fantastic, even though roads are destroyed. The main attraction is its dive sites that are the best in Bali. Local people are very friendly, their characters still have yet change with the young touristic infrastructure.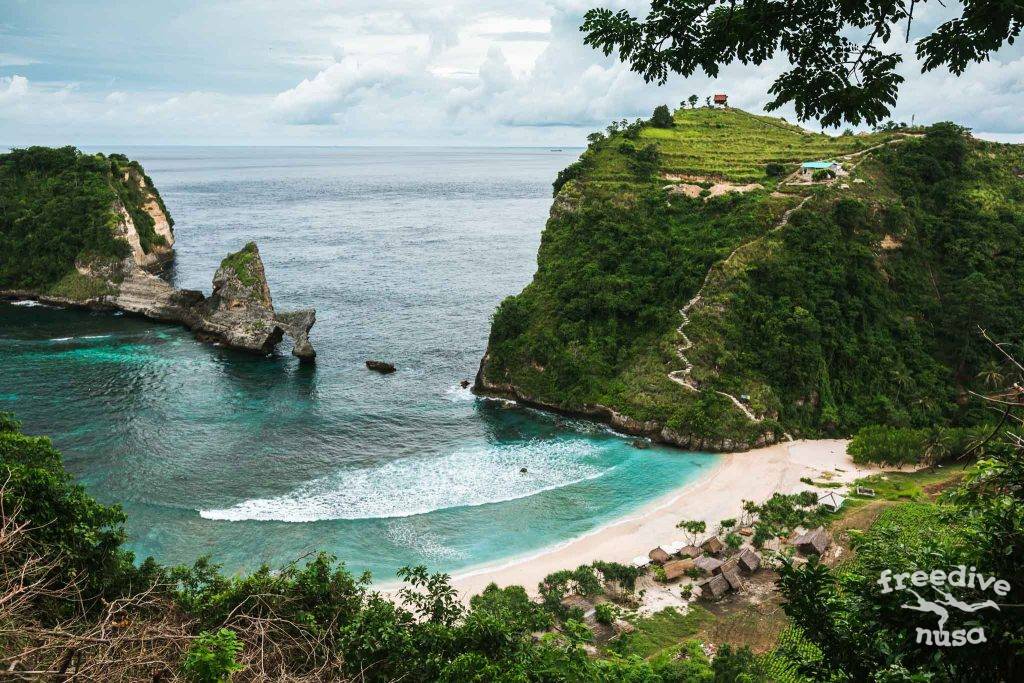 Our schoolyard is located between Ring Sameton Hotel and Jero Rawa Homestay.
The school is just 20m from the beach. Our play yard is hidden from the road and has all facilities needed for our students.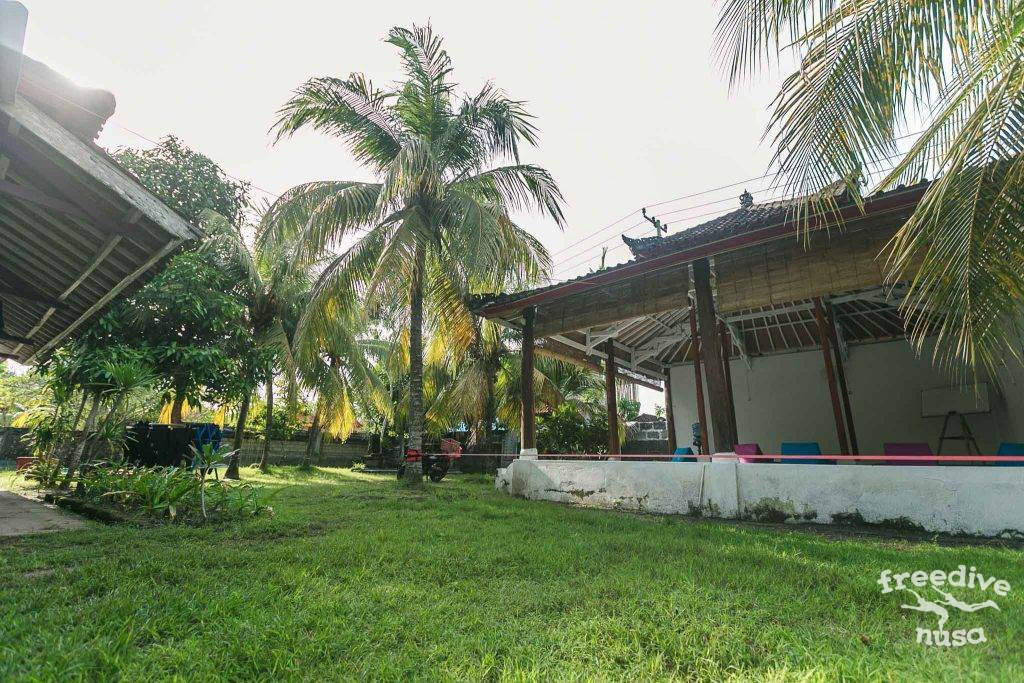 We have all facilities to dive both from the beach to the rich home reef and by the boat as well.
Theoretical classes and onland practical sessions are held in comfortable yoga studio.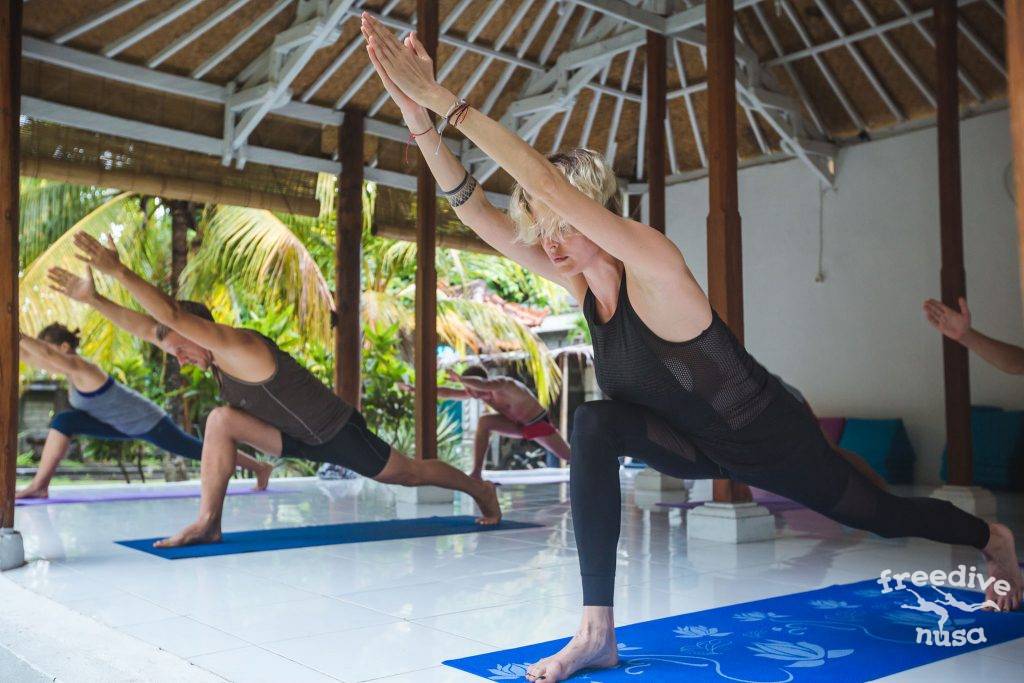 During the break you can go to have lunch in one of cafes where you can grab tasty, healthy food and enjoy it watching Bali island behind the sea.
What makes freediving with Freedive Nusa the best choice?
Professional team of instructors.

Unlimited depth. The maximum depth in the strait between Bali and Nusa Penida is 200m. You can dive from the shore after passing the underwater seaweed gardens. After that gardens the sea bottom is dropping deep on almost 90 degree wall. If there is very strong current we would go diving from the boat.

Water temperature is 27-29 degree all the year long.

Clean water and perfect visibility. As soon as this island is quite far from Bali, the water here is much clearer than in around Bali, especially it could be different in raining season.

Rich underwater world. It's the best place in all Bali measured by the amount of species you can see underwater. There is a high possibility to see Manta Rays and Mola-Mola fish.

Amazing sites are also making Nusa Penida a perfect place to visit: beautiful beaches, breathtaking cliffs, underground temple, waterfalls, etc.

Regular yoga sessions in our studio.

Just 40 minutes by speedboat from Bali.

Several nice accommodation options just 100-200 meters away from the school.

Calm village atmosphere and friendly locals.

Unforgettable view on Bali island.
Beside teaching freediving we are regularly organizing fun diving trips to dive sites around the island, Manta trips to dive with Manta Rays and land trips to explore the island.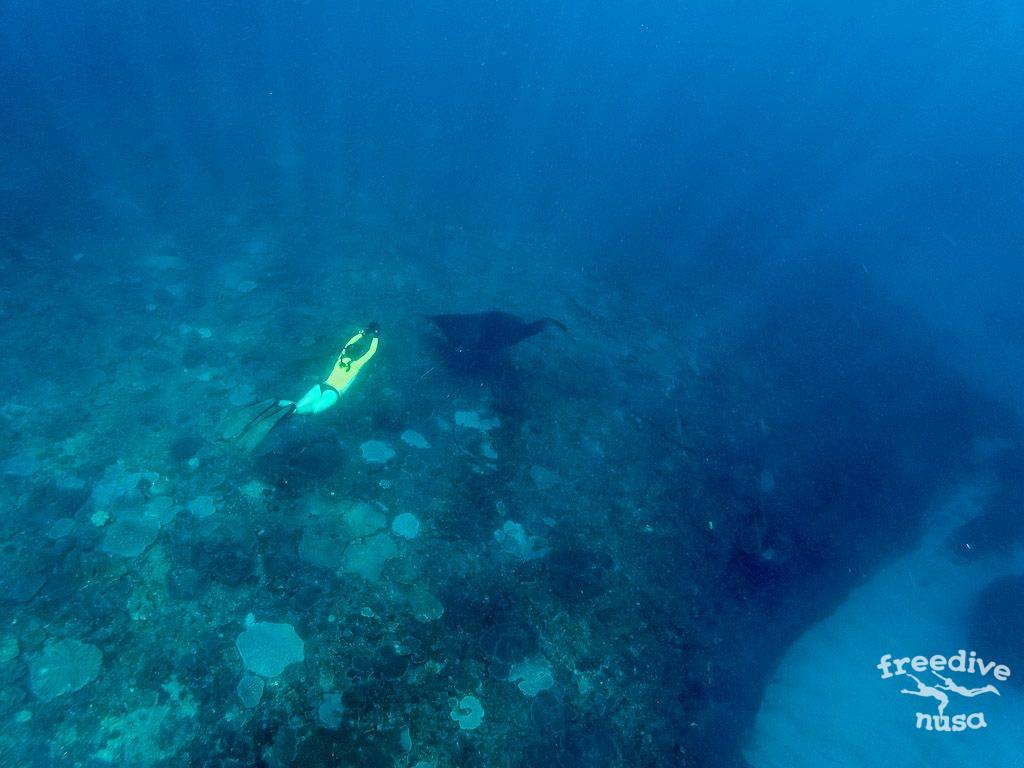 Feel free to contact us.
See you on Nusa Penida!