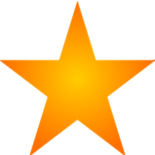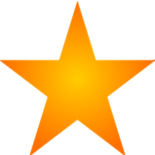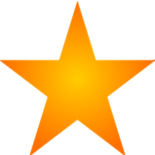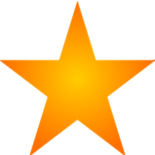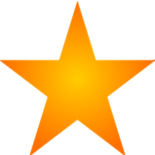 Freediving beginner course — SSI Freediving Level 1
Price: USD 240
Duration: 2 days
Maximum depth: 20m
Price includes: equipment rental, study materials, SSI certification, underwater photography
SSI Freediving Level 1 course is an important, smooth and measured introduction to the soundless world of freediving. Everyone is welcomed to take this course even if this would be their first experience of water activities. It is a perfect opportunity for you to build a connection with water and start to enjoy being in it.
You are going to have 2 full days of study starting at 8 am till 5 pm (including a break for lunch). The course includes the theoretical and practical ways on the land, 2 confined water and 2 open water sessions.
Before entering the sea you will get a lot of interesting and useful information, that is needed to understand what happens to your body while doing the breath-holding dive (apnea).
You will learn how the underwater pressure affects our body and gain a proper skills of pressure alignment — equalization.
You will learn proper techniques of breathing before and after dive and hopefully, you will be able to do your deepest breath ever.
With fully understanding the physiology and the psychology of the processes, students will realize, how to prepare their body and mind for a smooth and safe dive.
We are going to learn about human physiology when they stays in the water, as well as mammalian diving reflex.
You will go through special stretching and yoga for freedivers, relaxations and visualizations techniques — all would improve your body preparations for the dive.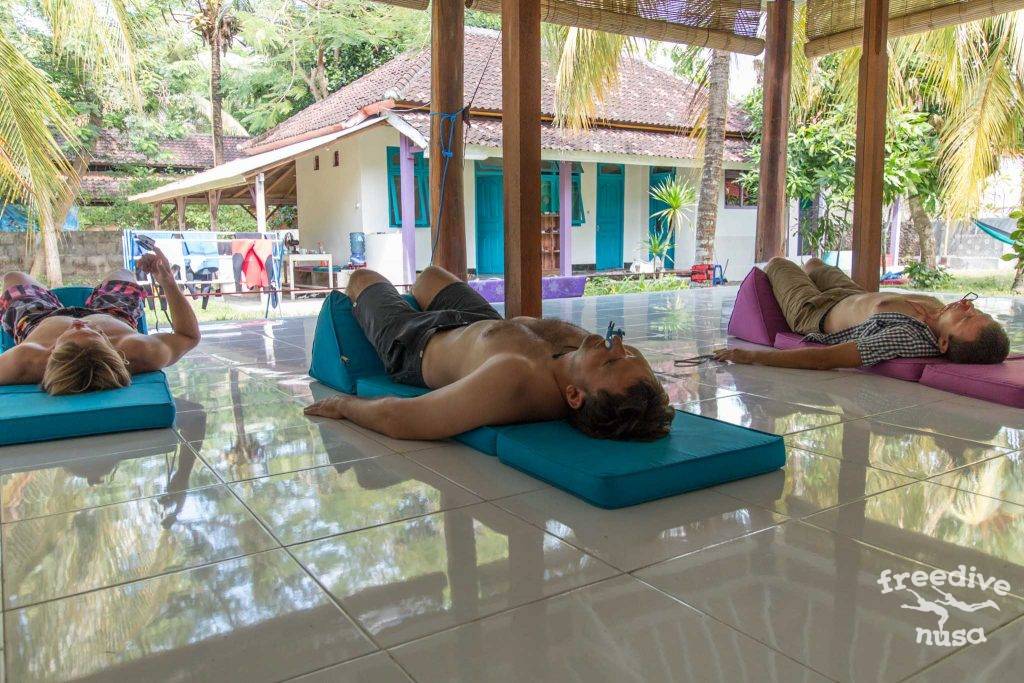 Special attention will be paid on safety. You will learn how to save yourself and some other basic rescue techniques.
During this course we do not aim for the deepest depth. Our main focuses are for technique and comfort. Our training is always adjusted to the needs, interests and abilities of each particular student.
We are going to dive with constant weight using fins and dip following the line to the maximum depth of 20 meters. Majority of the students can go as deep as 10-20m just after the first course. The skills you will get during this course will help you to reach this depth in the safest and most comfortable way.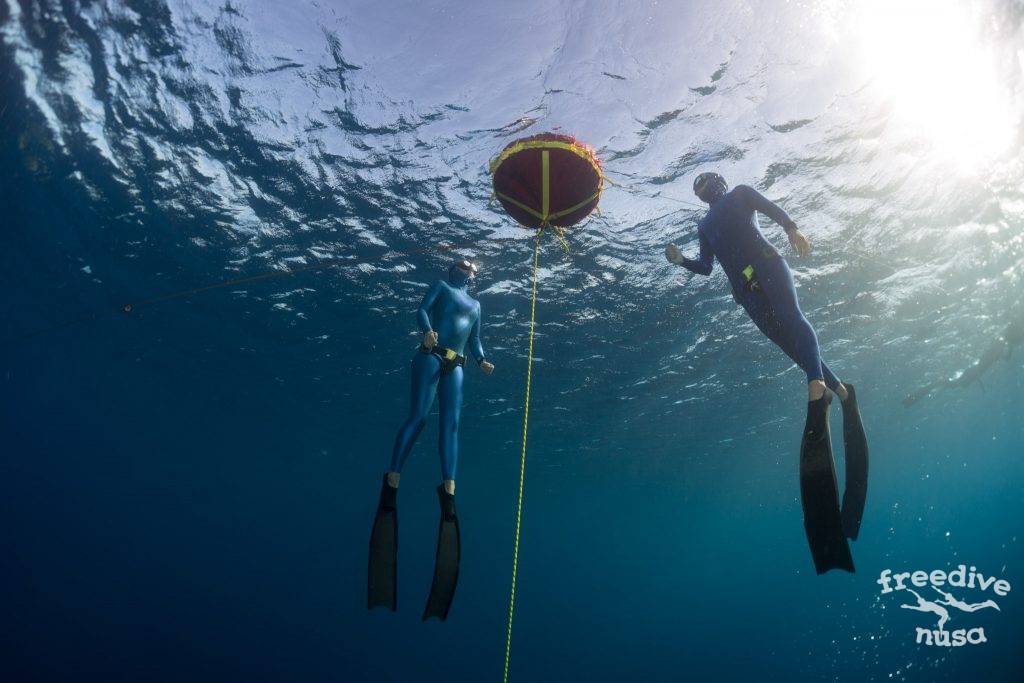 Every open water session will be finished with freediving on the coral reef with rich underwater life.
All skills and knowledge that you will get during this course will give you a new way to interact with the ocean, and you will be able to dive safely and explore the underwater world with friends!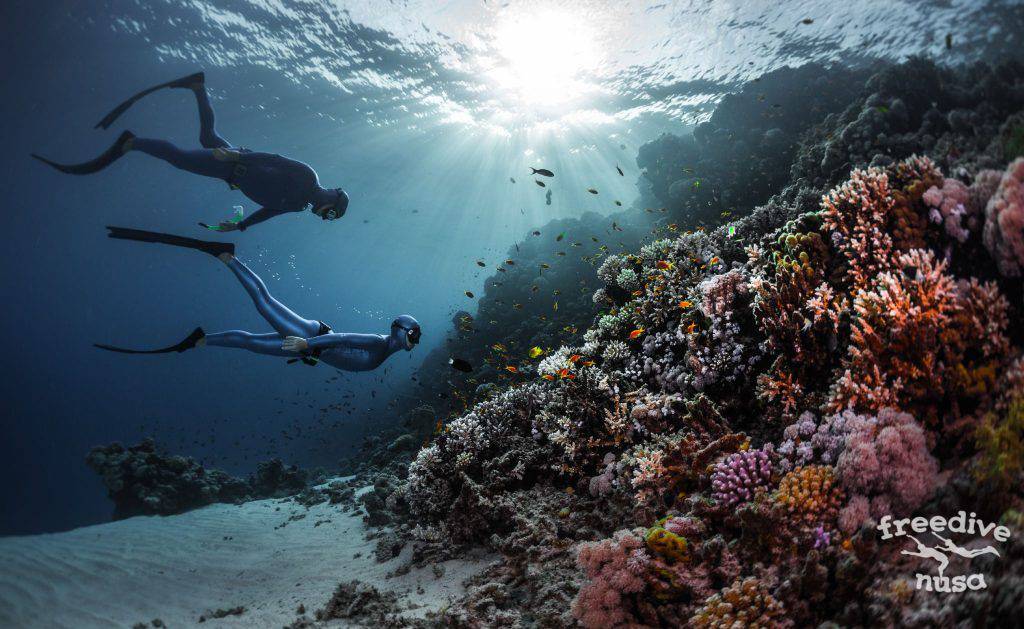 Please be aware that the Level 1 course is scheduled for 2 days. Some people may need additional training days to properly equalize and reach depth requirements for certification.
If you don't have previous experience in the water we recommend you to attend the Extended Level 1 course (2.5 days) with one more open water session for USD 290$ (+50$ extra).
After this course and some additional training, you can continue your study on SSI Freediving Level 2.
Also after the course, you can join some of our Manta Trips and experience freediving with awesome Manta Rays.
Reviews from students
Mathieu Choco

We will never forget our first dives with the team at Freedive Nusa! More than just a school, we really... read moreWe will never forget our first dives with the team at Freedive Nusa! More than just a school, we really felt like we found a small family on Nusa Penida. Kirill, Artur, Emily and Heiko are great and welcoming people, and create an awesome atmosphere at Freedive Nusa, which just makes you want to hang out, and gravitate around the school. In addition to that, they also are amazing and experienced instructors, which made us perform beyond our expectations, without it ever feeling unsafe, pushed, or rushed. The training was about understanding / listening to our bodies, whilst having (a lot of) fun. Seriously, a big thank you to you all! We kept up the training, and will be back soon!!

If you're planning to take a freedive course in Nusa Penida (or Bali in general), I highly recommend Freedive Nusa.... read moreIf you're planning to take a freedive course in Nusa Penida (or Bali in general), I highly recommend Freedive Nusa. I did Level 1 and I had so much fun. Was my first time ever doing freedive. I was super nervous because i have no idea about freedive. But the teaching by Kirill, the owner and instructor, was informative, engaging and fun. I think the most important thing is that all of the sessions with him in the water was super safe and professional. I feel ready and safe 100% all the time when we practice together in the deep ocean (even with Nusa Penida infamous strong current) since day 1. Absolutely no pressure to go deep or make me do anything i'm not ready for. At the same time, my abilities were gently extended and I definitely grew more confidence in the water than before. So go to Nusa Penida and do the freedive course with them! Easy access from Bali island, it is your best option other than taking any freedive course in Gili nor Amed. The island itself is simply chillax, not super touristy like other destinations. Highly recommended! Find out what freediving is all about with Kirill - Freedive Nusa. You won't regret it.

Ps: i booked it via their Instagram @freedivenusa, quick response and super easy to book.

Cheers,
@iamMariza

Im on my freediving internship in Freedive Nusa. Came here for my Level 2 course and couldnt leave.For now is... read moreIm on my freediving internship in Freedive Nusa. Came here for my Level 2 course and couldnt leave.For now is my second home thanks to the most comfortable atmosphere between all members of Freedive Nusa family. Thats what you need to say "i started to love freediving" cause whenever you emerse the first what you see is smileing faces.

Kelly Arthur OConnor

wow they dont just have you freedive 50 meters but you also come back up alive. Its fantastic, and they... read morewow they dont just have you freedive 50 meters but you also come back up alive. Its fantastic, and they speak spanish.

Had an awesome time doing my Free dive level 1 here recently! Heiko was a great teacher - I always... read moreHad an awesome time doing my Free dive level 1 here recently! Heiko was a great teacher - I always felt safe diving & he really explained the theory side of things well. I would recommend Free dive Nusa to anyone.

Franzi Nina

My friend and I did our SSI Level 1 at freedive nusa in March. Our instructor Arthur is a really... read moreMy friend and I did our SSI Level 1 at freedive nusa in March. Our instructor Arthur is a really cool, young guy. All of the freediving instructors are also yoga instructors and seem friendly. The facilities are nice - even tho the pool was under construction which would've been nice to mention beforehand.
The course was super interesting you learn about relaxation and breathing techniques as well as safety rules. Nusa is a really nice island by the way - we were a little bit unlucky because since we came in rainy season there was a lot of plastic swimming around (which is obviously not the companies fault) but otherwise it's a nice place to learn freediving.
In general my freediving course was more difficult than for example my scuba diving course - while failing your scuba diving course is not really common failing your freediving course can happen so you might want to plan 1 day extra just in case you don't pass in the 2 days of training (happend to a woman in our group).
We also attended a manta Ray trip the day after and I really recommend it. We saw many mantas and they came so close, I had to move out of the way because I didn't want to touch them. A really unique experience! The group was cool - a mix between real professionals and total newbies.
All in all we really enjoyed our time there and recommend the place 🙂

Susan Ed

I was lucky to do SSI 1 with Emily, who is an amazing teacher/trainer and freediver herself. The course was... read moreI was lucky to do SSI 1 with Emily, who is an amazing teacher/trainer and freediver herself. The course was well structured, the days were fun and flowed well. Open water sessions were done safely and under direct supervision. Groups are small so that you get 1-to-1 time with instructors. Good quality equiptment. The actual school is soooo nice and super chilled (with cute resident dog and gato).

My first course went so well that I ended up extending my stay in Nusa so I could do SSI 2. After a week i managed to go down 30m depth (PB), improved my technique (started out with lots of bad self-taught habits) and finished off feeling way more confident.

I cant recommend these guys enough! I saw first hand how Emily and Artur trained and introduced people to freediving. Divers that had completed courses but had never been taught how to equalize - Emily took the time to find different ways to teach them.

Manta trip and the batcave was a highlight. They always try to end sessions with snorkeling on the reef.

Would love to come back and train here again. They have the perfect setup in Penida. All the locals love them as well.
Thanks team!!

Pavla Kolarikova

I had a great time at Freedive Nusa, I took a two and half day course, which was both professional... read moreI had a great time at Freedive Nusa, I took a two and half day course, which was both professional &fun and tailored to my personal needs. I can recommend this place to anyone interested in freediving 🙂

Nicole Mulcahy

Did the SS1 level 1 course as well as snorkelling trip and had an absolutely fantastic time, I am amazed... read moreDid the SS1 level 1 course as well as snorkelling trip and had an absolutely fantastic time, I am amazed at the level of progress we made thanks to our fabulous instructor Emily Freya Krakoff. Freedive Nusa made me feel at ease and worked within my limited walking ability due to serious injury and this made the experience even more amazing. Freedive Nusa is perfectly located and use fantastic, helpful boat drivers and provide a fantastic trip to snorkel with mantas as well 🙂 I will be back for sure! Highly recommend