Nusa Penida Island
Nusa Penida is an island in Indonesia, where Freedive Nusa is located, it is our home. This is a small tropical island, situated 12 km on the South-East from Bali, sided with a neighboring islands of Nusa Lembongan and Nusa Ceningan, all tree islands are the parts of Klungkung regency in Bali Province. Nusa Penida's population is around 50 thousand.
The island is separated from Bali with Badung strait. Nusa Penida is around 13*9 km. Its terrain is constructed out of 3 plateau: first one is on the North coast and on the sea level elevation; second one is in the center and 450-500m up the sea level; the third one is on the South, its height is around 200m.
The North coast is a coral plateau area where local people farms seaweed, while the South coast is just a range of rocky breakages that is 100-200 m high.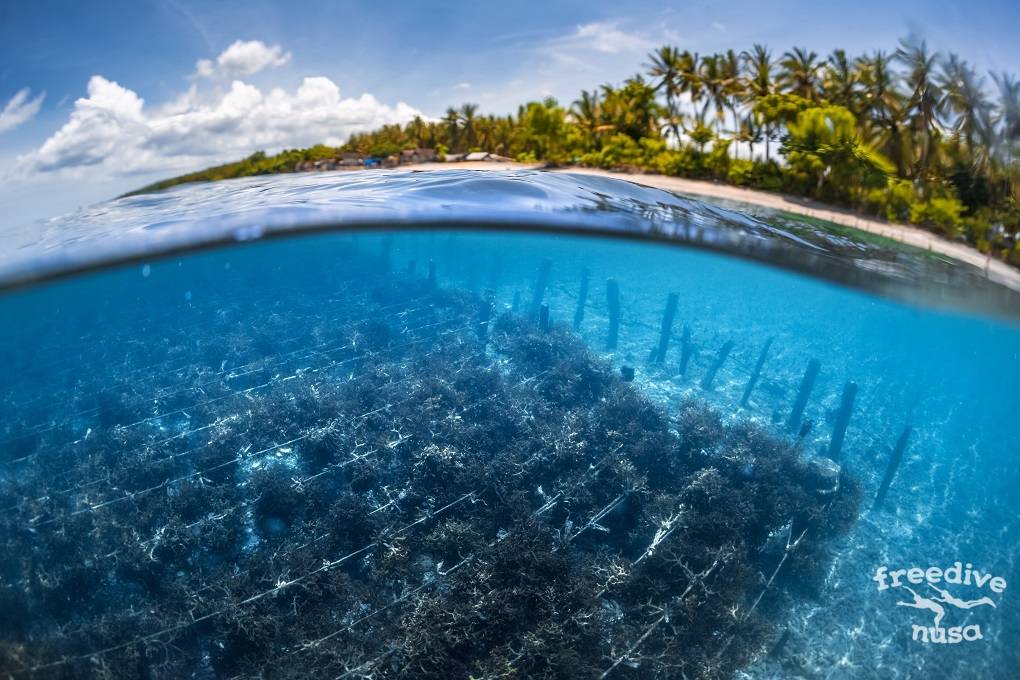 The population and infrastructure development is mainly on the North coast between Sampalan (administrative center) and Toyapakeh villages. The climate on the island is dry and hot, not as in Bali. The main source of income for local population is agriculture and fishing but tourism has started to be and additional income for them in the last few years.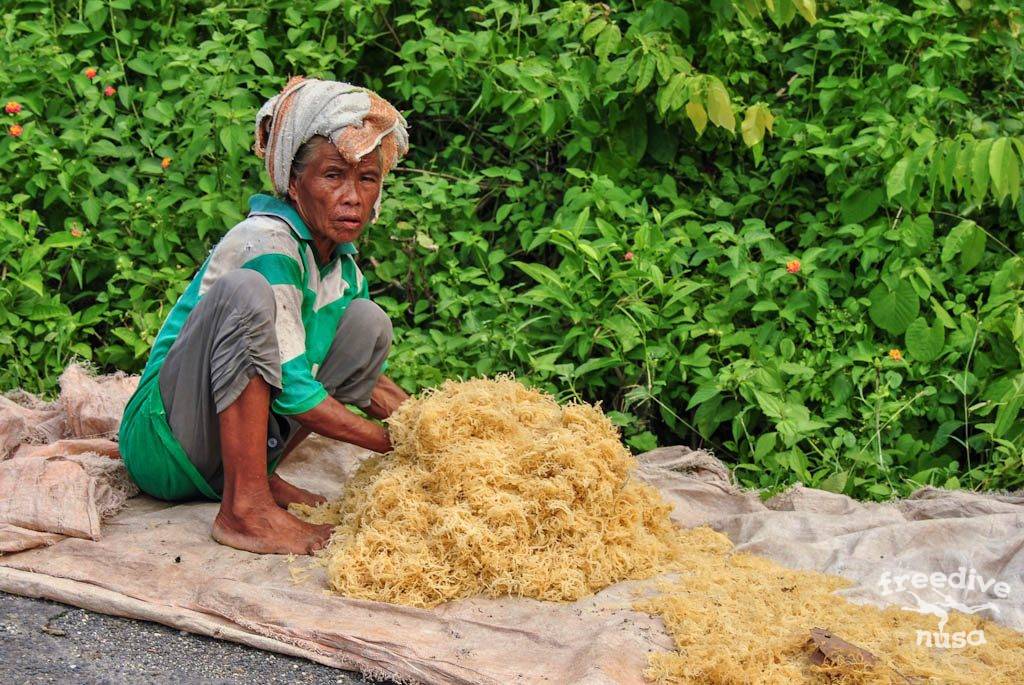 In contrast to Bali and neighboring Nusa Lembongan, touristic infrastructure was not developing in this island until the last couple of years, when more visitors started to come here which results to more hotels and cafes appearing. Nusa Penida is basically Bali 20 years ago.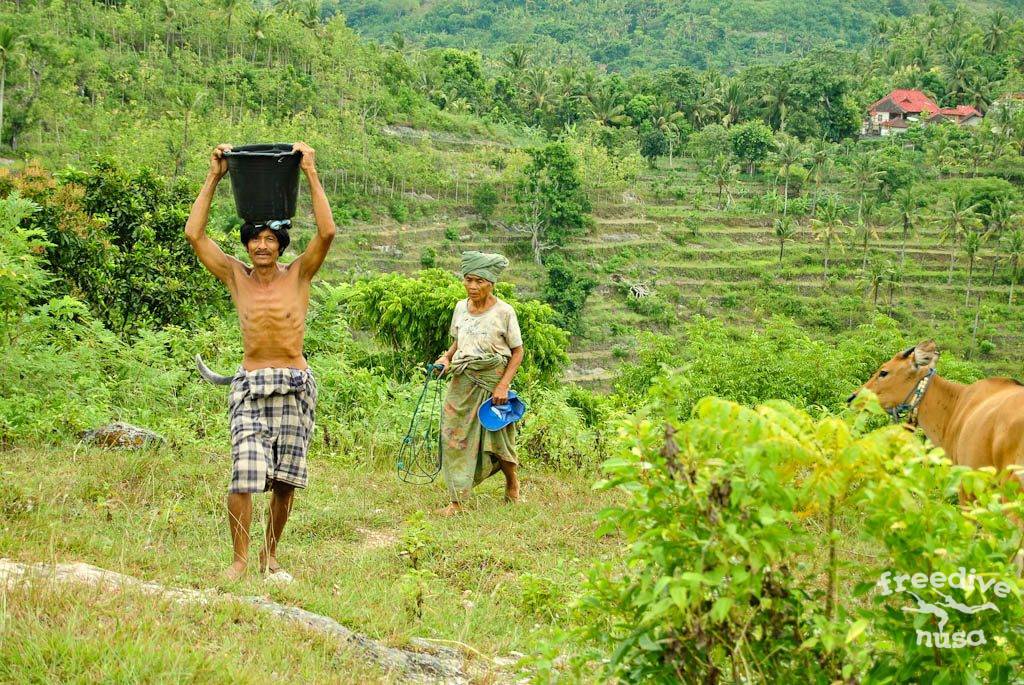 Here you can find the best dive cites around Bali, fascinating views from high cliffs, beautiful beaches, friendly locals and relaxing rural atmosphere.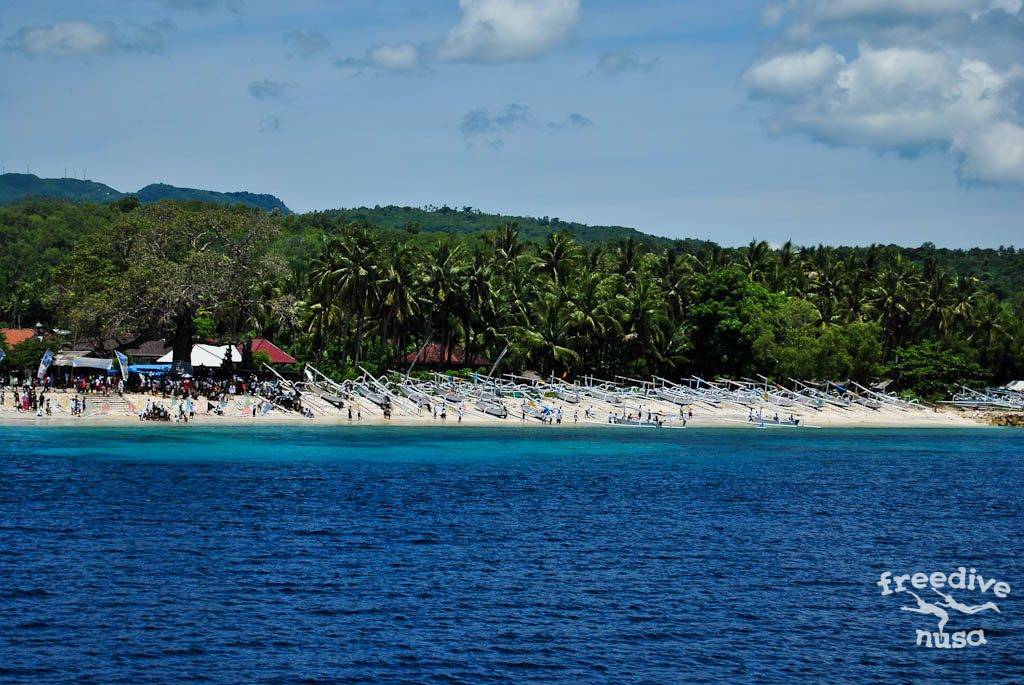 We really love the island and would be happy to show all of its sides to the guests of Freedive Nusa.