Accommodation options on Nusa Penida
Our school is situated in Ped village between Sampalan and Toyapakeh. We consider this place the most comfortable area to live in since it is where most foreigners live. There are a couple of hotels with different levels of prices and facilities. Not far from Pura Ped temple, there are a couple of shops with fruits/veggies and some other daily necessity products. It is a sort of downtown area of the island. Sea is clean and enjoyable here. You can see the majestic Agung volcano from the beach, it is a calm and tranquil atmosphere here. At the same time, it is just 10 mins away to Samapalan and 5 mins away to Toyapakeh by motorbike.
Below you can find the closest hotels/homestays which we recommend to our guests.
If you need any help to book your accommodation, please feel free to ask us and we will do it for you.
On the eastern side of the school, there is Ring Sameton Hotel. It's a good hotel with big rooms, hot water, air conditioners, a swimming pool, a big tidy garden and a buffet for breakfast.
It costs 600.000 to 1.000.000 IDR per night.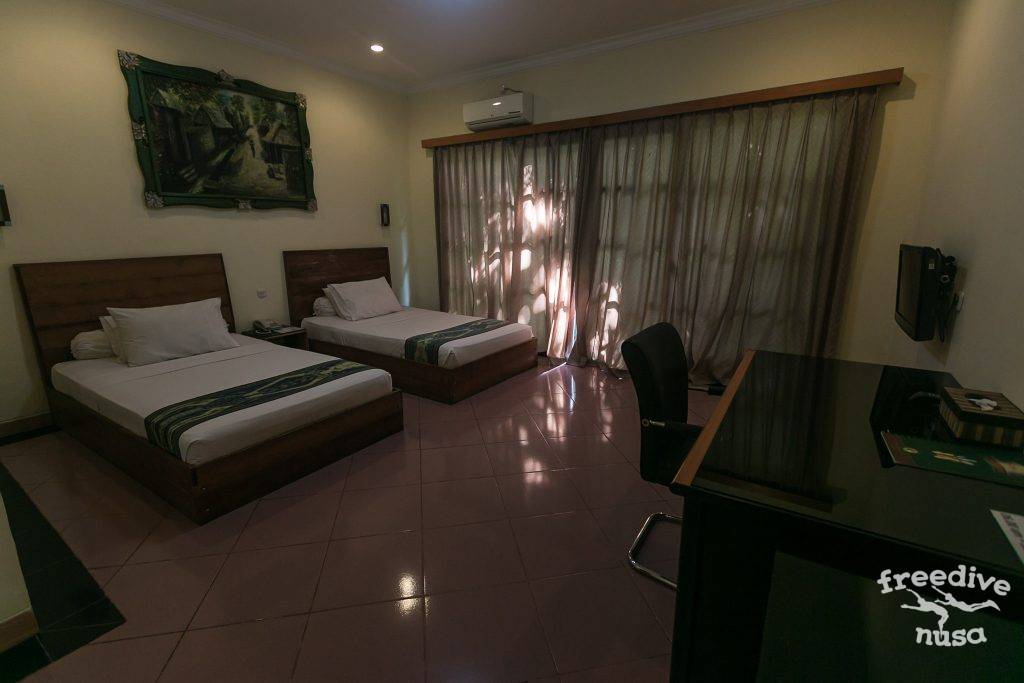 Ring Sameton is a choice for those who expect a higher level of comfort in the hotel.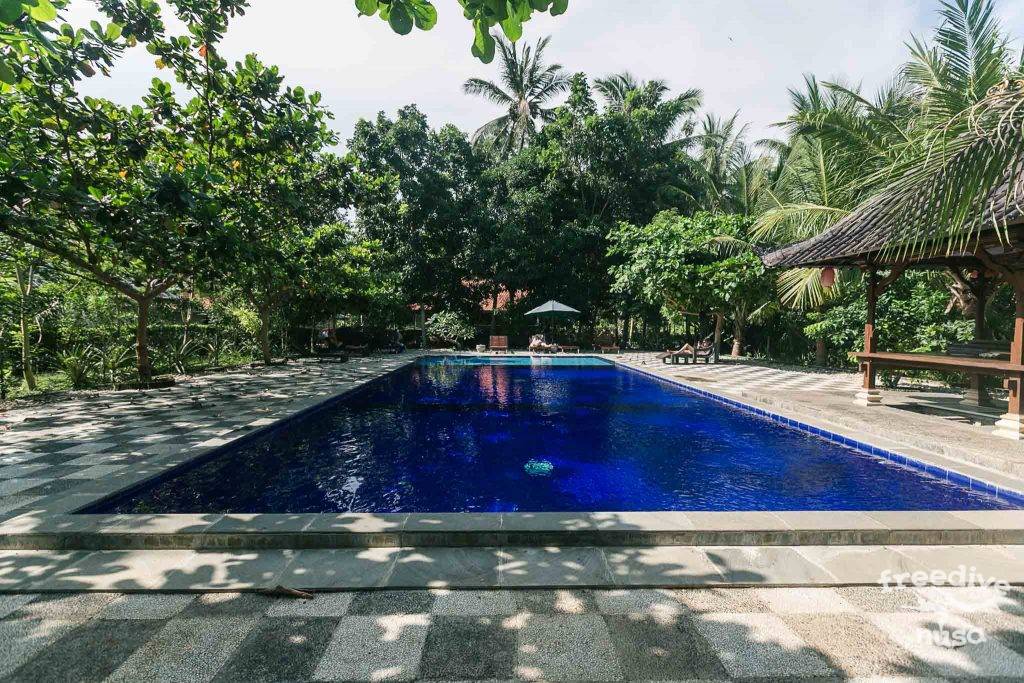 A bit deeper to the mainland, not so close to the road, neat bamboo bungalows called Kul Kul Bungalow is situated. It facilitated with air conditioners and hot water. It costs 400.000 IDR per night.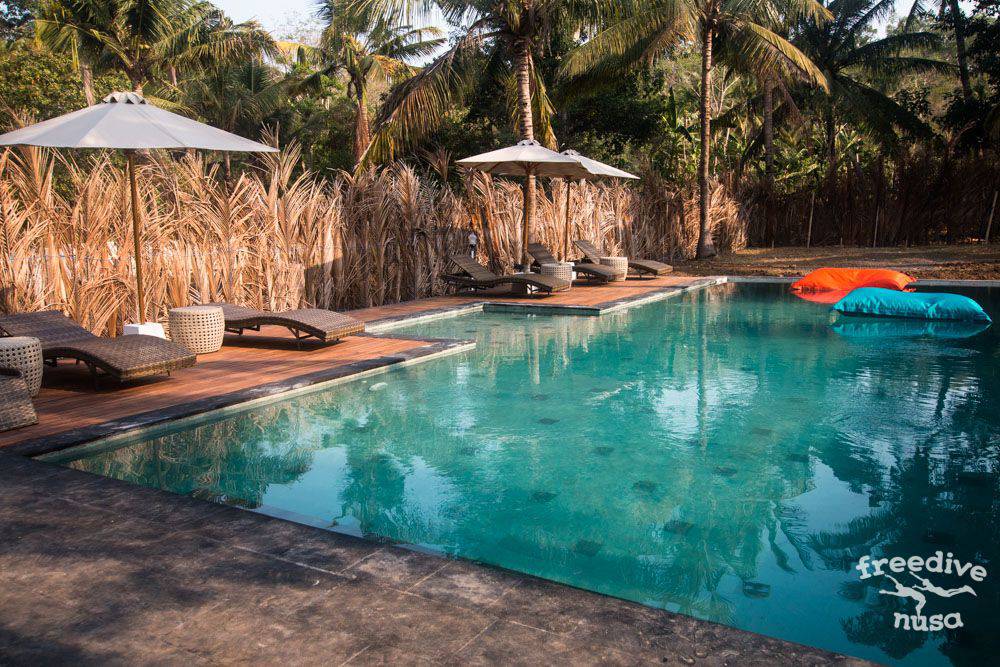 It is situated in a very quiet and peaceful area, and we recommend it. The only problem is that they have just 9 houses and it's often fully booked.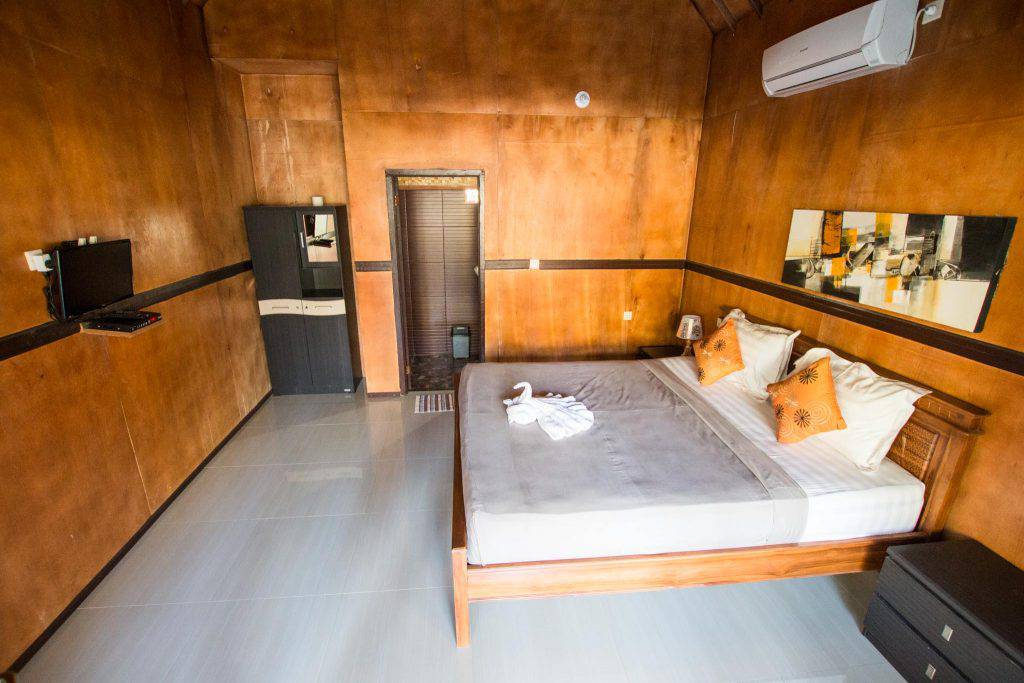 It is the cheapest and furthest option for accommodation. Around 10 minutes by walk from Freedive Nusa. The rooms are simple but clean.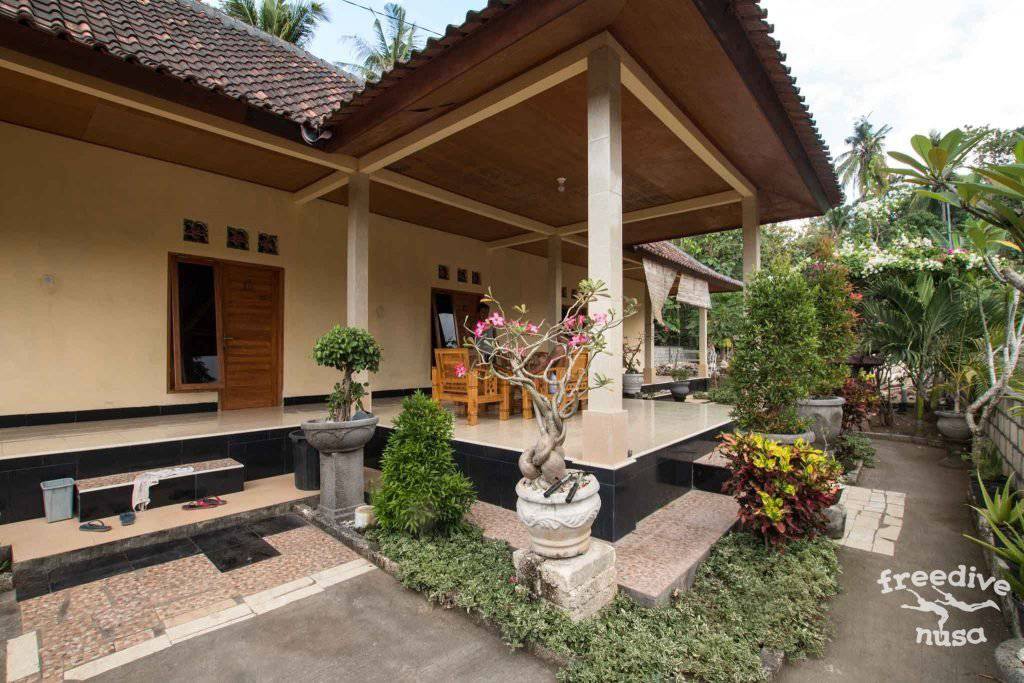 The price is 150.000 IDR for the room with fan and IDR 250.000 for the room with aircon per night. The breakfast is not included.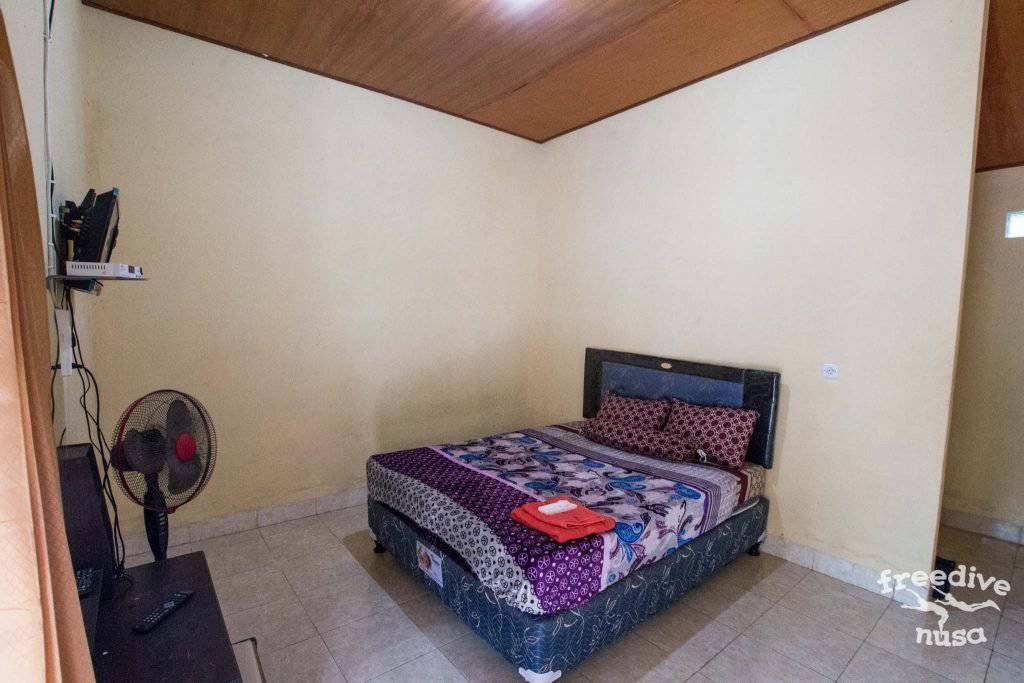 Also, Yuda Homestay is the best option for long-stayers which we always recommend to our master students. The price for one month is 3.500.000 IDR.
Very nice guest house with a wonderful garden there. The price is 400.000 IDR.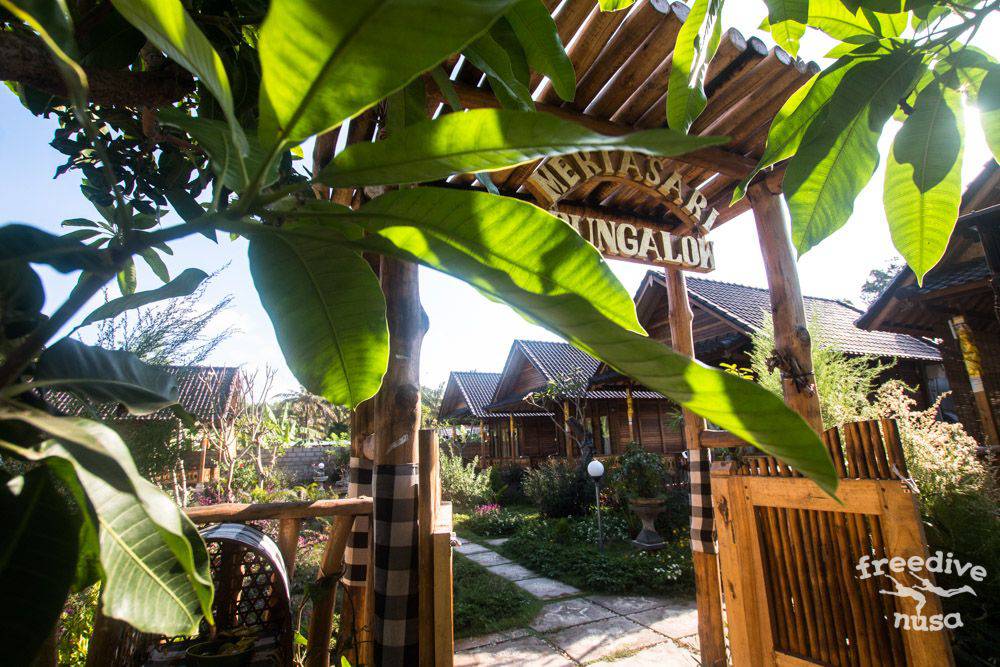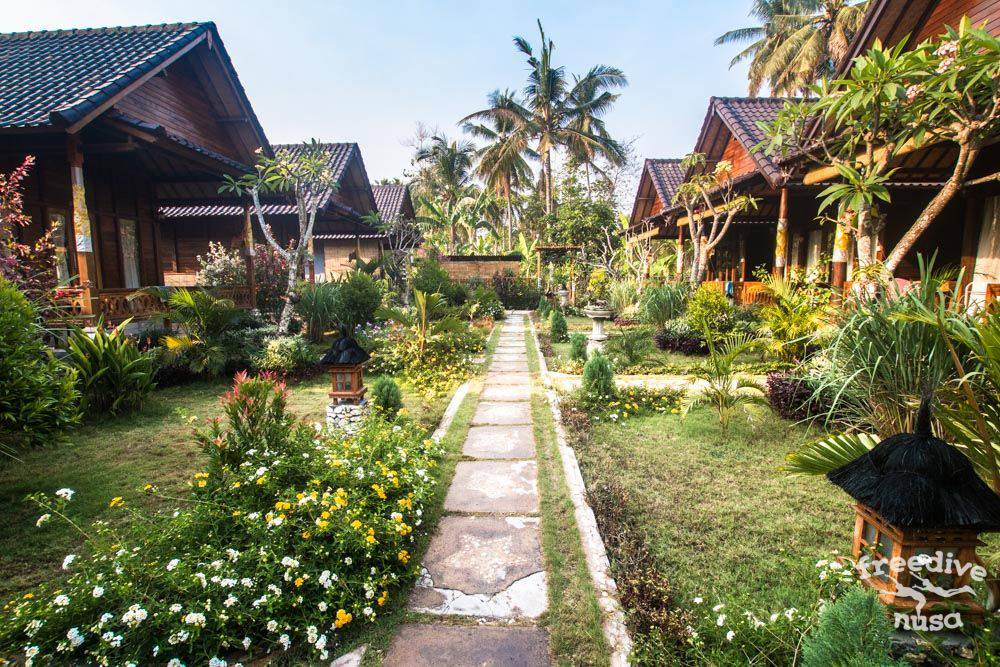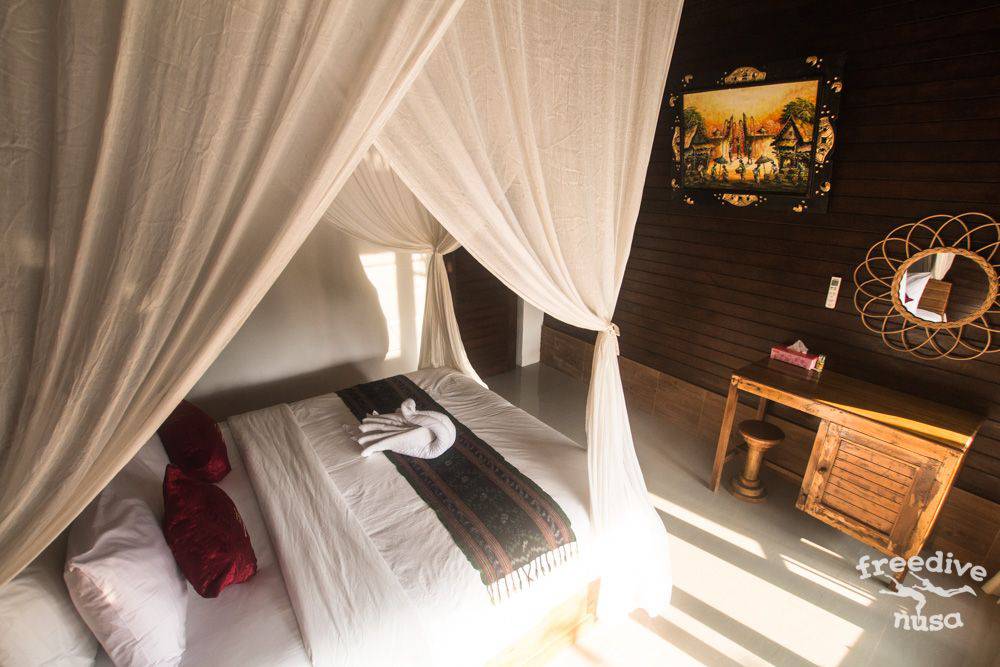 The price is 500.000 IDR. The most bright and fashionable guest house in this area 🙂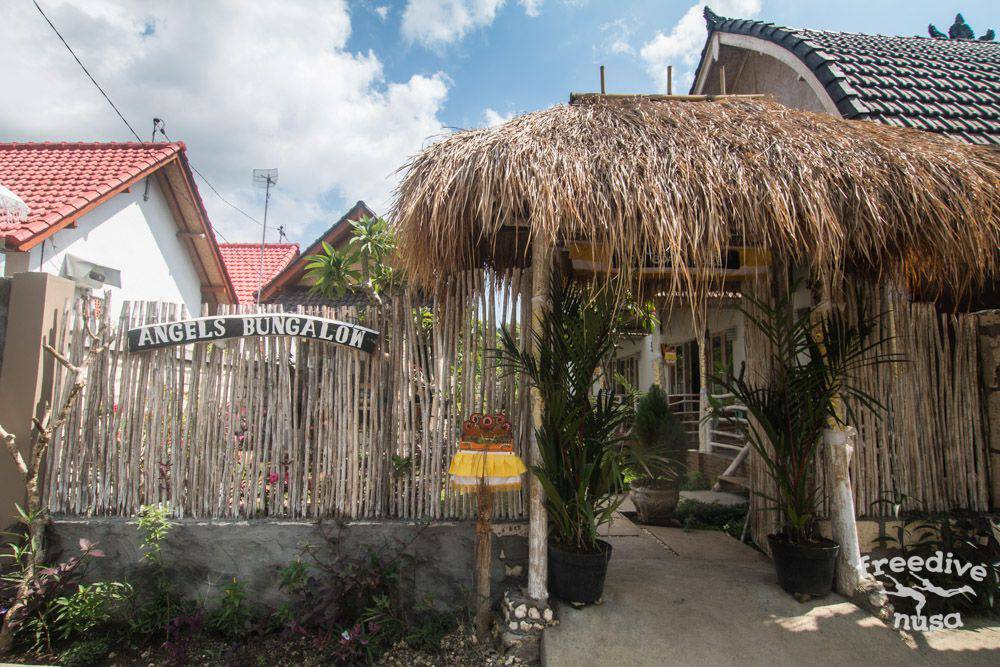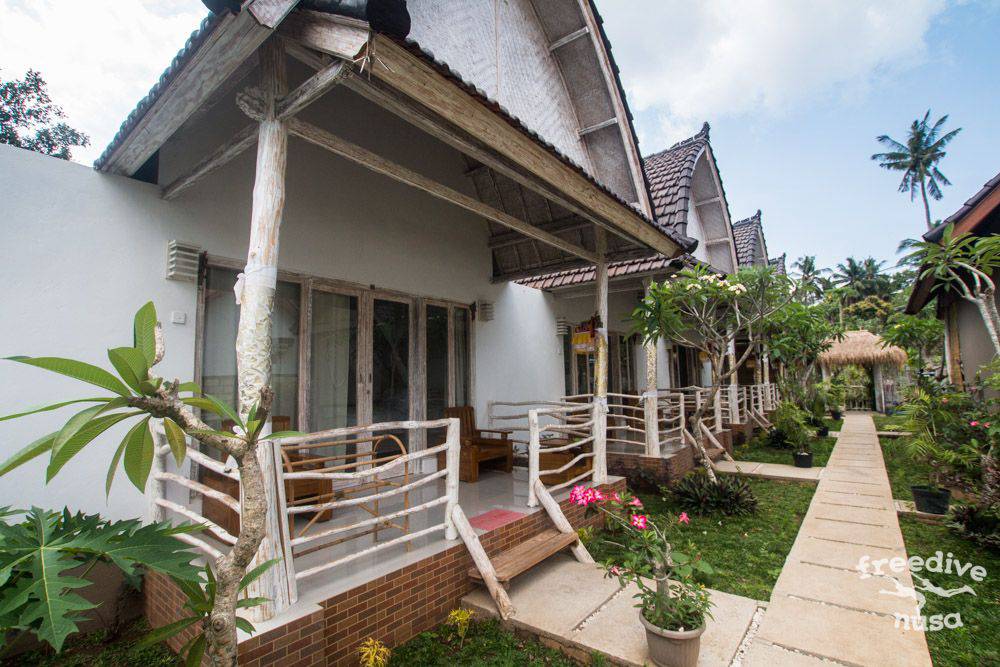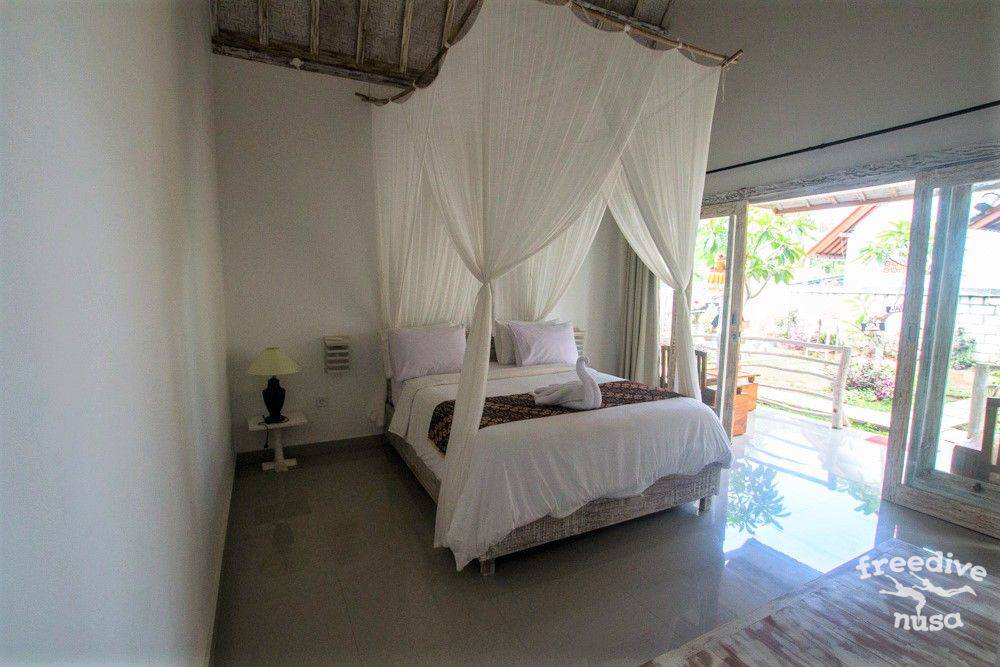 Next door to Mertasari bungalows and Angels bungalows situated Madeira Inn. The price is 400.000-450.000 IDR per night.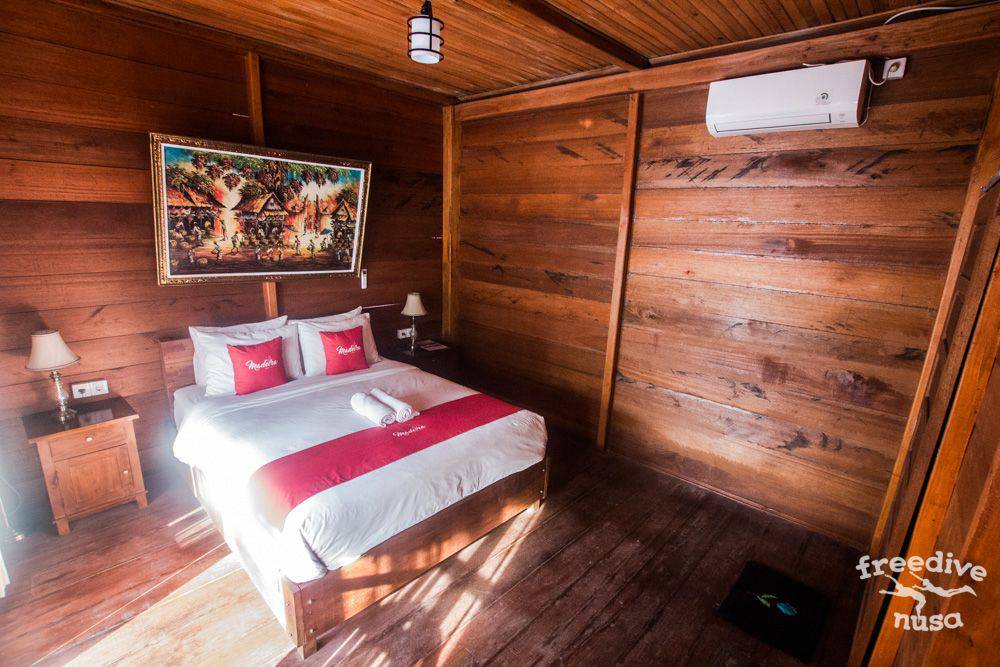 It is a small hotel in the same area as the previous ones. There are the same advantages of a calm and peaceful atmosphere without any noise and disturbing from the road. All rooms have aircon and hot water.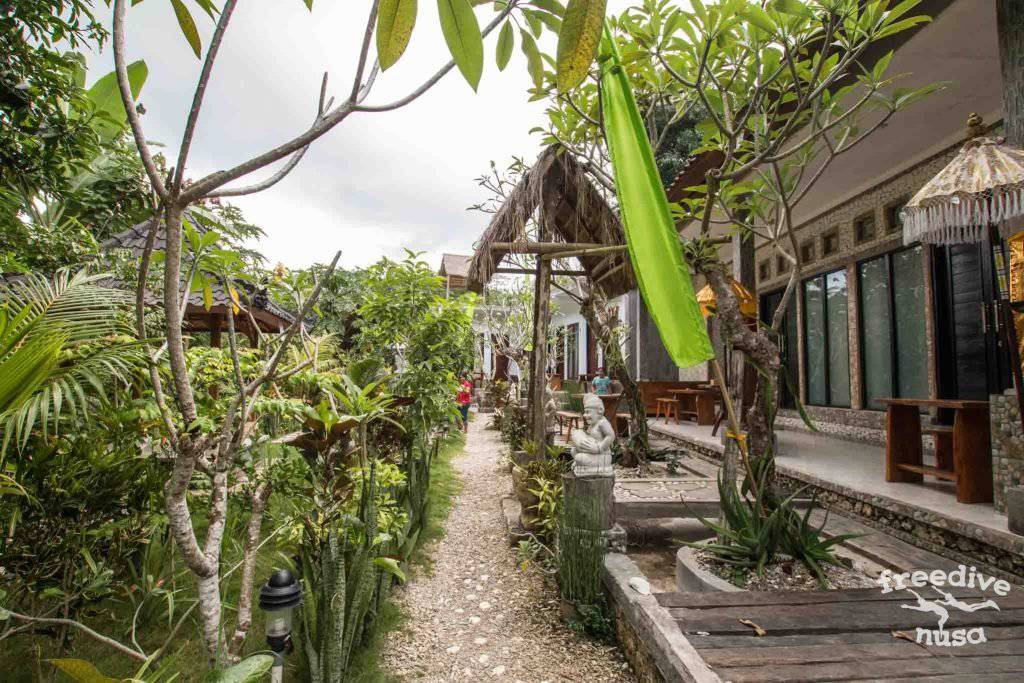 The rooms cost 250.000 – 350.000 IDR per night. And also available for monthly rent for 3.500.000 IDR.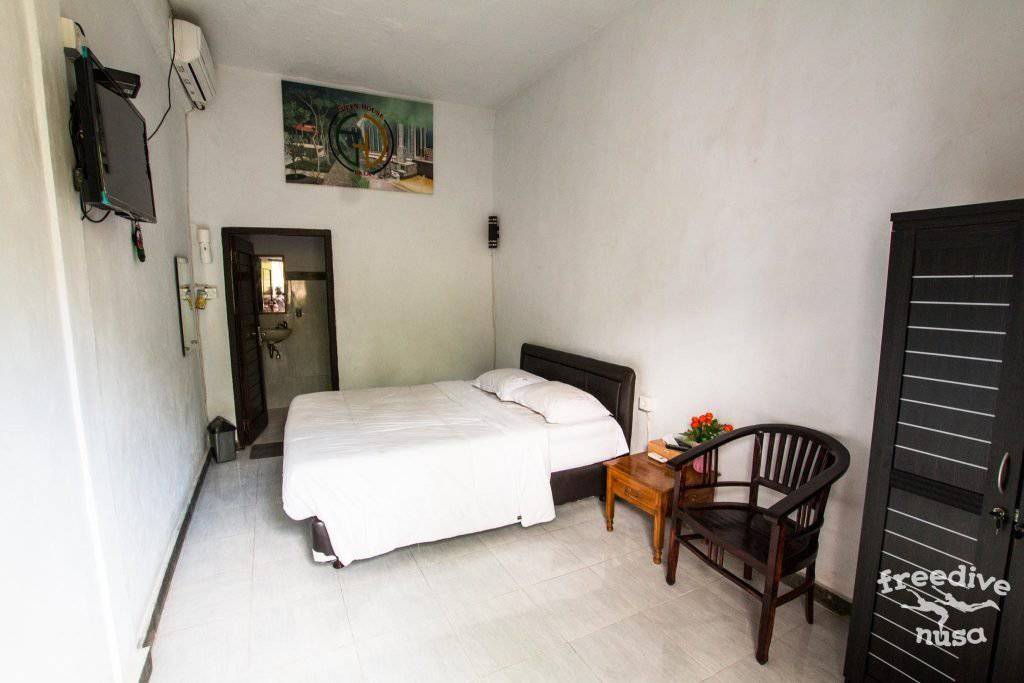 The price is 500.000 IDR. Very nice and cozily place with a small swimming pool which is perfect for watsu sessions.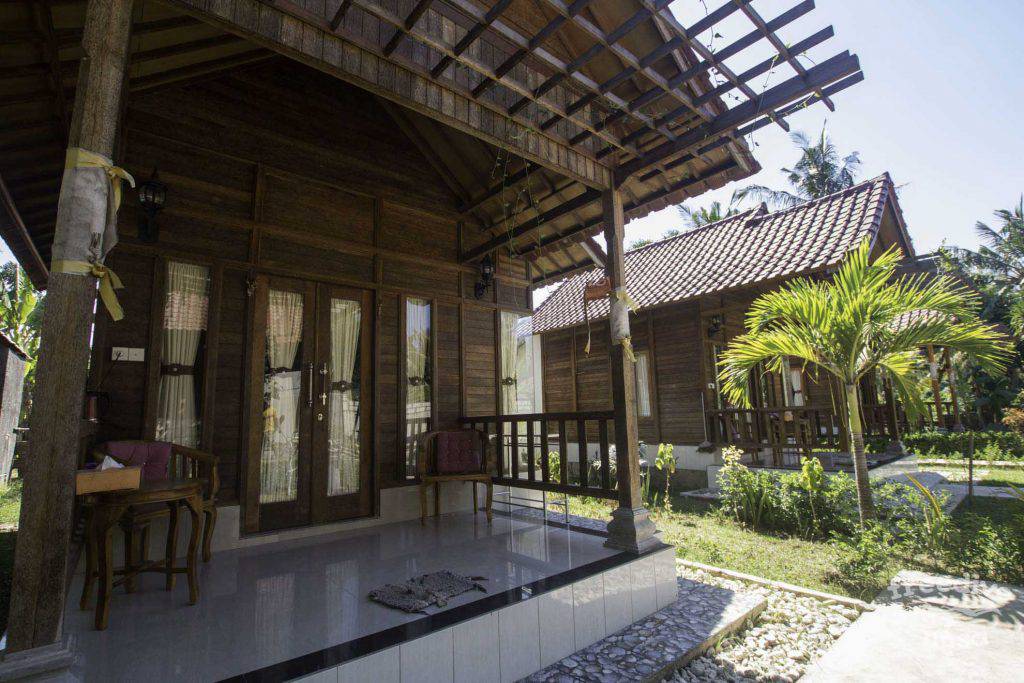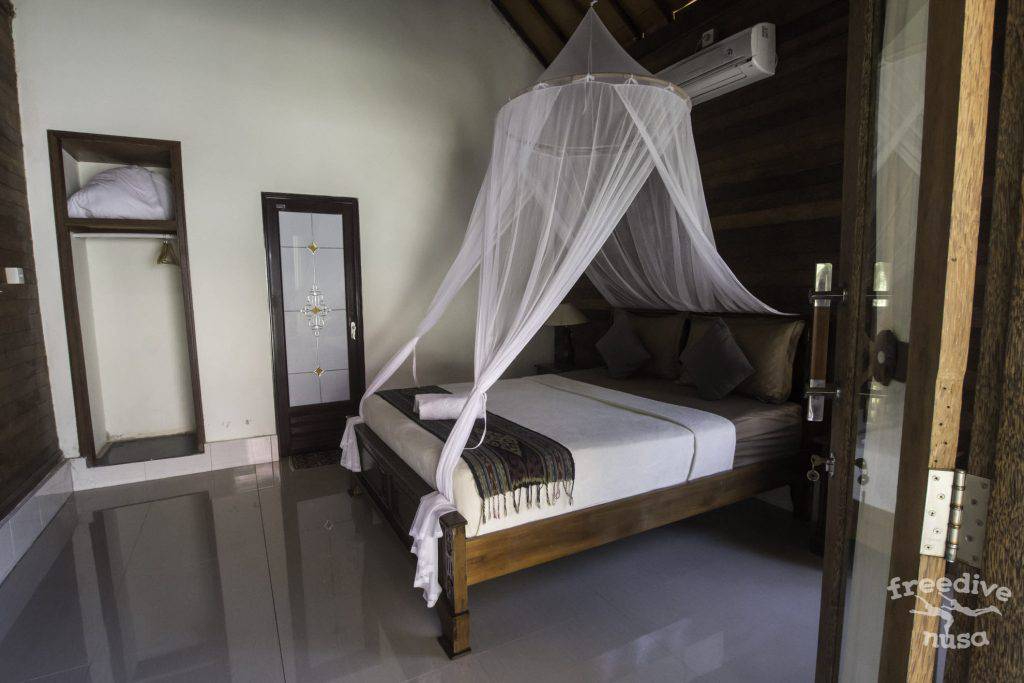 Situated on the way to Kul Kul, Timbool, and Green Villa, just 5 minutes by walk from Freedive Nusa.
The price is 350.000 IDR per night.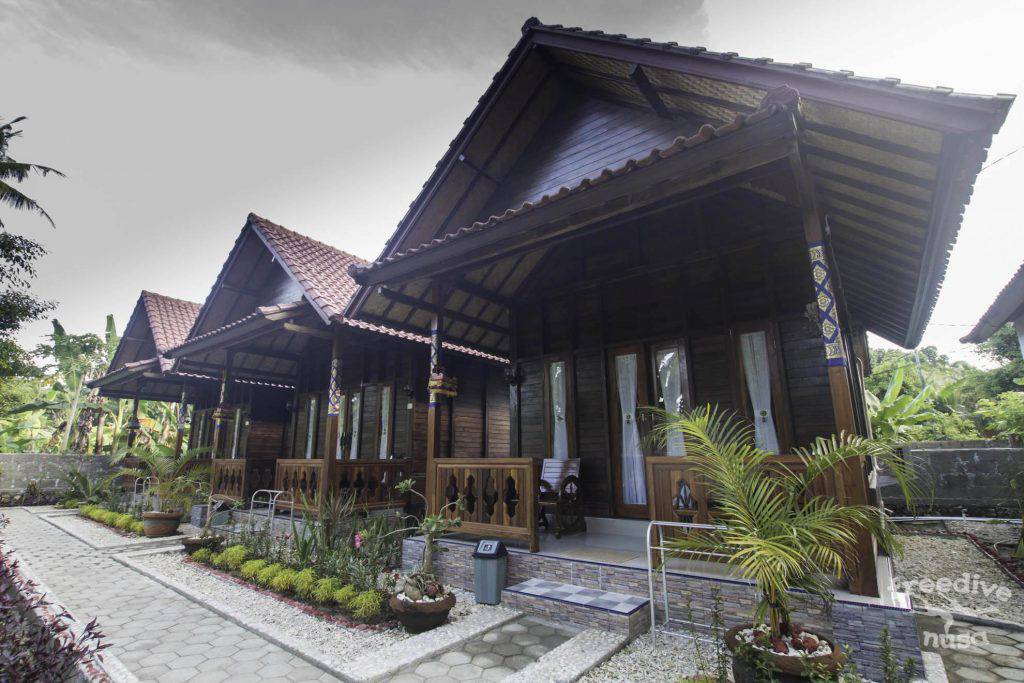 It is situated on the same pathway near Asoka Bungalows. Prices start from 400.000 IDR per night.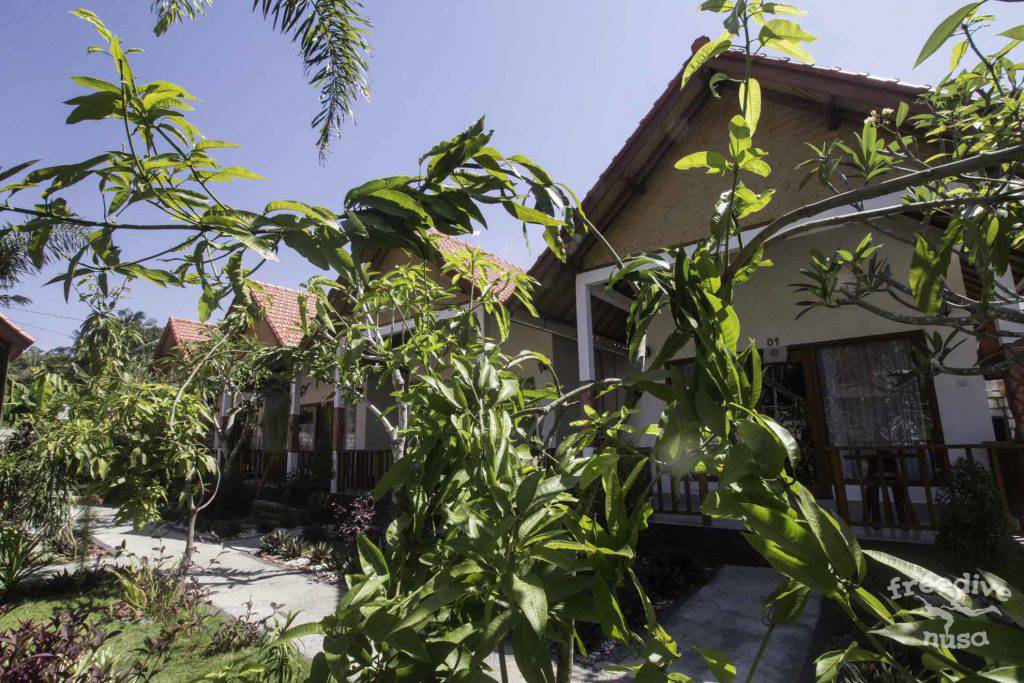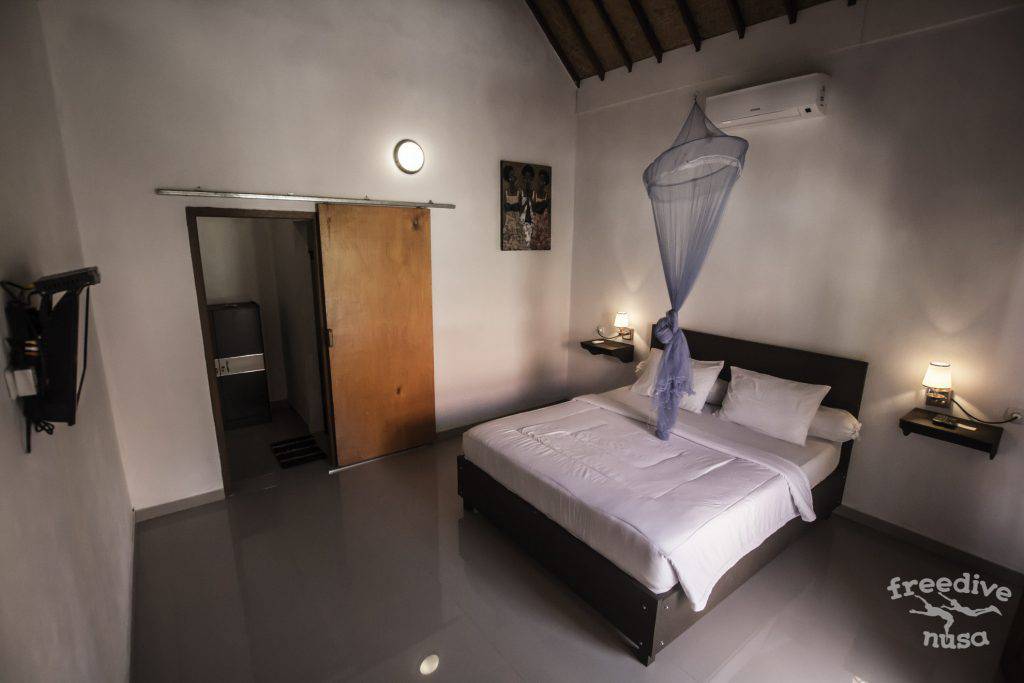 Nice bungalows on the beachfront just 2 minutes by walk from our school. 600.000 IDR per night.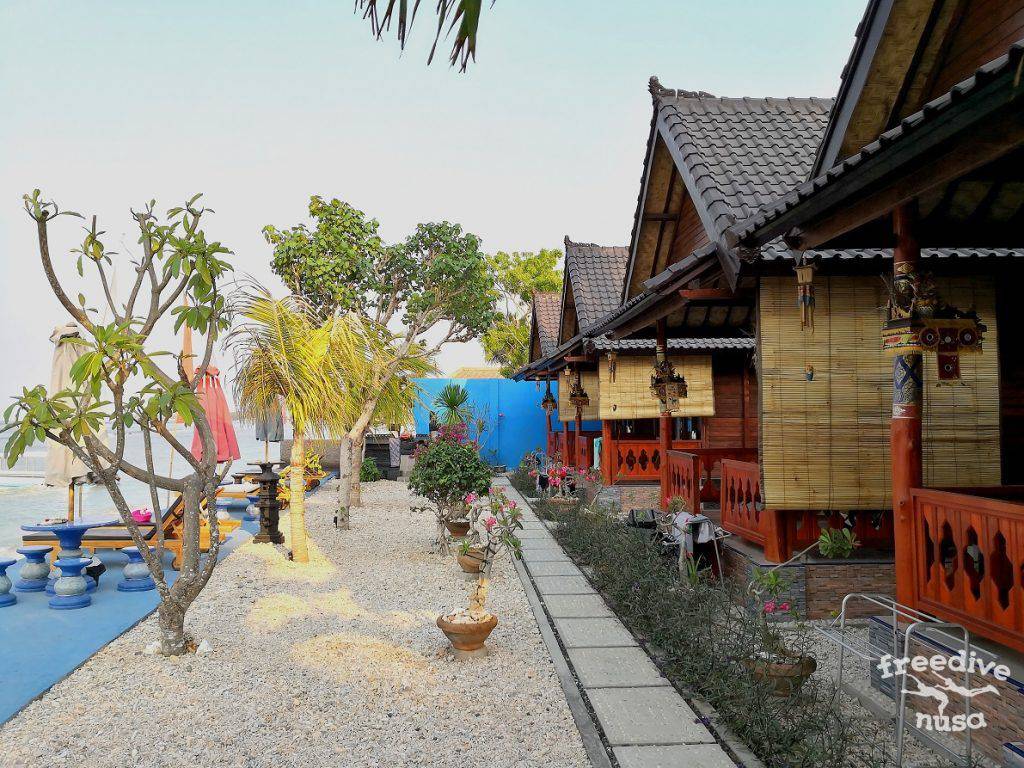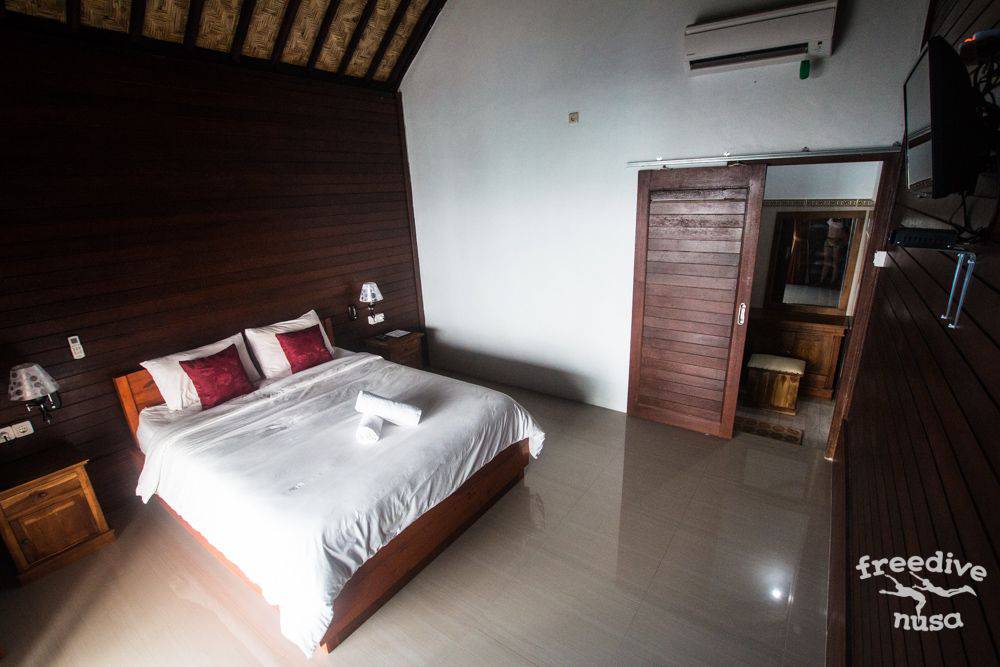 The nearest homestay, just behind the school — Jero Rawa Homestay. Clean and tidy homestay with very friendly and helpful owners. The rooms are small with one big or two small beds. There is one family room with two big beds.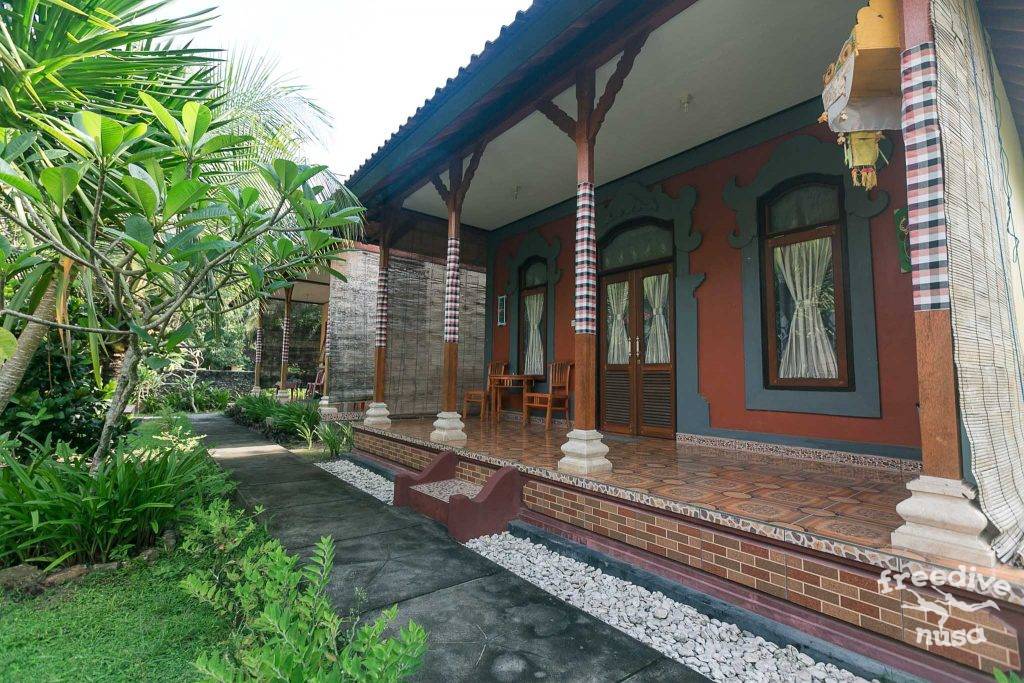 Prices range from 175.000, 250.000 to 350.000 IDR per night.
This is the closest place to our school.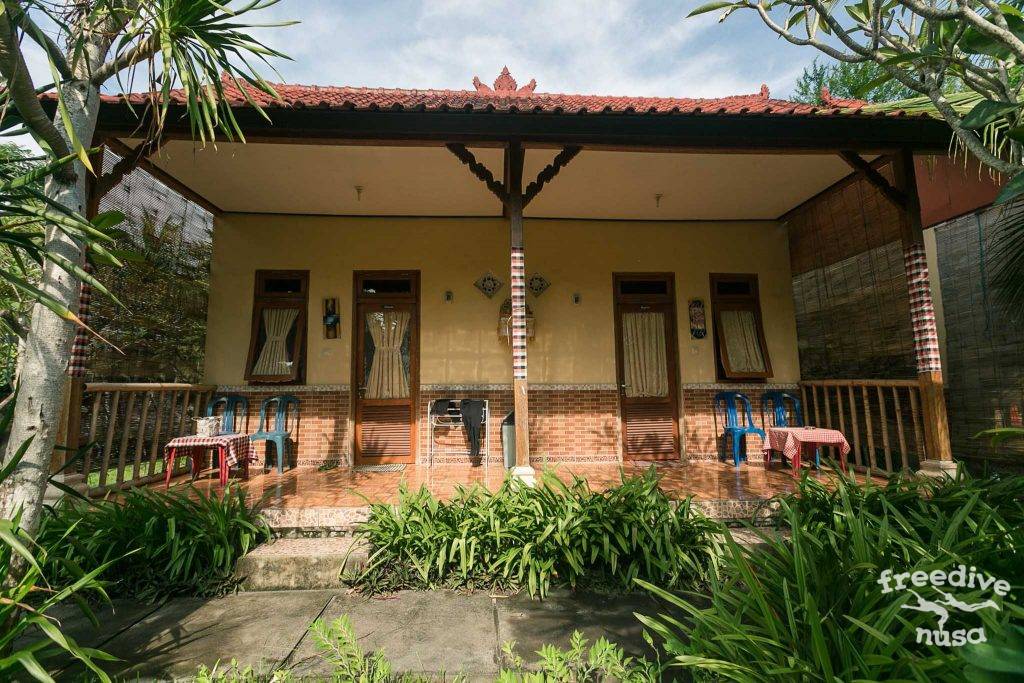 These are the main hotels/homestays we can recommend if talking about the nearest surroundings. Nusa Penida is developing very fast, so some new places always opening around.
If you bring your own motorbike or have a plan to rent it here you can easily book any homestay/hotel on the north coast between Sampalan and Toyapakeh. We do not recommend booking anything on the other side of the island because you will spend too much time getting to the school.
Contact us to book your accommodation or to ask any questions