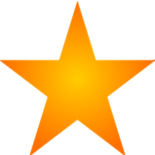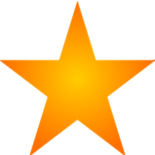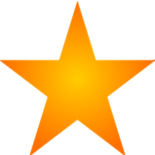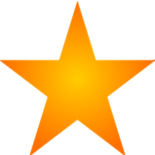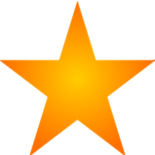 Freedive Trips around Indonesia
We at Freedive Nusa not only provide freedive courses in Nusa Penida, but we also organize awesome, unique freediving trips around Indonesia. For us, freediving is not just about line training and sports activities. We offer our guests the best programs to show off their new skills in gorgeous environments and have fun together. Join us and you'll enjoy diving with graceful manta rays, descending down coral walls, swimming with turtles, and exploring shipwrecks…
Freediving in Indonesia is very diverse! Indonesia is one of the best countries for devoted freedivers!
Below you can find some of our upcoming trips and events.
Price: IDR 650.000
Duration: 3-4 hours
Location: Nusa Penida
Upcoming dates: every day
Many ocean lovers contact us, dearly wanting to know where to swim with Manta Rays and as they search in Bai for Bali snorkeling day tours. Snorkeling and diving with mantas is an unforgettable experience! Words can hardly capture the experience that arises when you glide underwater with these amazing giants.
Snorkeling with mantas during the trip to Nusa Penida is probably one of the most famous Bali snorkeling tours.
We invite you to join us for an underwater adventure. Experience freediving and snorkeling with Manta Rays around Nusa Penida.
On this half-day snorkeling trip, we will bring you to 3 different dive sites.
We will meet around 7:30 am at Freedive Nusa to take our equipment and listen to the briefing about safety rules and behavior while swimming with mantas. We provide a complete set of equipment for freediving, including wetsuits. This is important because the water in that part of the island can be quite cold, especially from July to September.
Then you will go to Toyapakeh where the trip departs and be back around midday. You will visit the top most attractive places and main dive sites to snorkel in Bali located around Nusa Penida.
---
Price: IDR 15.000.000
Duration: 6 days
Location: Komodo National Park, Indonesia
Upcoming dates: upon request
Experience colorful dive sites with a pristine underwater world, lonely beaches with pink sand, delightful sunsets, encounters with manta rays, and spend a wonderful time with like-minded people in a peaceful environment.
Join us on our regular Freediving Trip to Komodo National Park which is located on Flores Island, just one hour flight from Bali.
Komodo National Park lies in Indonesia close to the island of Flores and is famous for its unique underwater flora and fauna, attracting divers from all around the world. It is best known for its Komodo Dragons – the largest lizard species on the planet. Komodo is a truly unique place that is equally beautiful under and above the water.
A freediving liveaboard is one of the best ways to experience it!
This is a unique opportunity to see the best of Komodo National Park: Komodo dragons on Komodo Island, to behold the beauty of Padar Island, to experience freediving with giant Mantas Rays, and to explore the underwater life and beautiful landscapes near the islands of Kanawa, Gili Lawa and Taka Makasar.
---
Price: IDR 25.000.000
Duration: 11 days
Location: Raja Ampat Archipelago, West Papua, Indonesia
Upcoming dates: upon request
Have you ever heard of Raja Ampat?
If you haven't, put it on your bucket list. Raja Ampat Archipelago, located in West Papua Province of Indonesia, is a unique place that is every freediver's dream destination. Raja Ampat Archipelago is officially the richest reefs in the world. The region contains 75% of all known coral species in the world, 1300 fish species, 13 species of marine mammals, 7 species of sea turtles, 700 species of mollusks, and 57 species of marine shrimps. There is no other place on the Earth where freedivers can enjoy the richness of the underwater world! The landscapes of Raja Ampat are unique and unforgettable scenic.
We will spend one week on the small island called Kri doing some freediving training on the home reef and exploring the underwater life of Raja Ampat as well as the land wonders of the archipelago.
Freediving trips to these islands in the middle of nowhere are unforgettable experiences. We guarantee this will be a memory to pass on to your children and grandchildren.
Prices
Course
Duration
Price

Manta Trip around Nusa Penida

Freedive Safari to Komodo National Park

Freedive Trip to Raja Ampat

3-4 hours

6 days

11 days

IDR 650.000

IDR 15.000.000

IDR 25.000.000
Recommended video
FAQ
How I can sign-up for the trip?
Simply send us a message through Contact Page (https://freedivenusa.com/contacts/) or your favorite messenger and we will provide you with all the information about booking and prepayment.
May we have private trip for our group?
Yes, of course. Simply contact us and we will discuss all the details. You can choose your own dates and the schedule can be completely tailored for your needs and wishes.
Do I need previous experience in freediving to join the trip?
No, you don't need to be a freediver but this experience will be definitely beneficial. If you don't have an experience we highly recommend to come to Nusa Penida before the trip and take the basic course with us. It will give you much more freedom, confidence, and enjoyment. If your timing not allow you to come earlier, during the trip we can teach you some basics of freediving but it won't be a proper complete course.