Our eco-activities on Nusa Penida
We define Nusa Penida as our home and trying to use and support sustainable practices on our small island. The island is developing very fast, more and more tourists coming here and more businesses are opening. We feel ourself responsible on what we are organizing and doing here.
Below you can find which eco-activities we do here at Nusa Penida.
Trash Hero Nusa Penida
We organize and support Trash Hero Nusa Penida. This is one of the chapters for NGO Trash Hero World.
Each week on Monday at 16:30, volunteers come together with the goal to pick up the litter and plastic that's trashing our environments. Taking action at various areas of Nusa Penida with trash bags in hand, it doesn't take long before realizing the negative impact of leaving plastic bottles behind, or dropping that plastic wrapper instead of putting it in a bin. While many don't think twice before flicking a cigarette butt to the ground, when following the Trash Hero principle – If You See It, Pick It Up – you become a living role model for others who see you cleaning up the town. Trash Heroes motivate other people to help make this world a better place.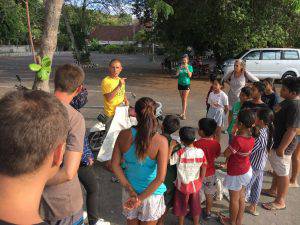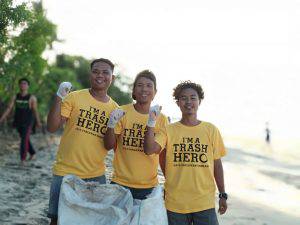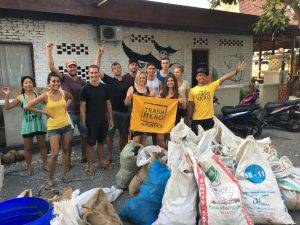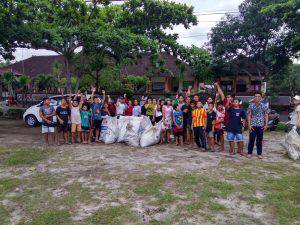 You can watch an interview with Kirill about our activities here and how everyone can make this world better and cleaner place to live.
Trash Hero Kids Program
At the same time we support Trash Hero Kids Program which provides books and interesting educational program for kids from local schools. Kids learn about environment and plastic pollution and performing some tasks such as participating in clean-ups, avoiding plastic bags and bottles, etc.
In the story book, they can discover the original "Trash Hero". His mission is to stop plastic pollution harming sea life, but it's getting harder and harder as the amount of plastic being thrown away increases. Find out how they can help him on his quest, and take the challenge with their friends and family. By practicing good habits when it comes to waste, we can all be heroes, and save the Earth.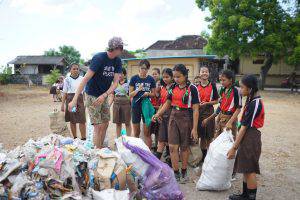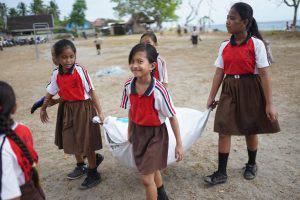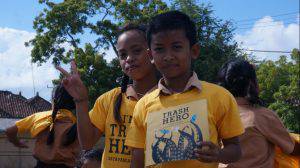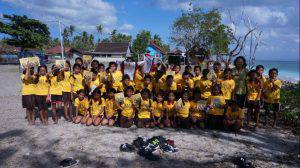 We organize special cleanups for kids from local schools with free food, competitions, prizes, workshop programs, etc.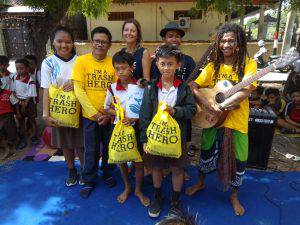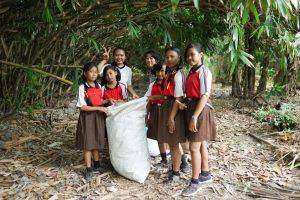 Refill My Bottle
We participate Refill My Bottle and Trash Hero Bottle Program.
So at Freedive Nusa you can refill your water bottles free of charge at any time. Also you can buy at our place nice stainless steel bottles for IDR 130.000 only.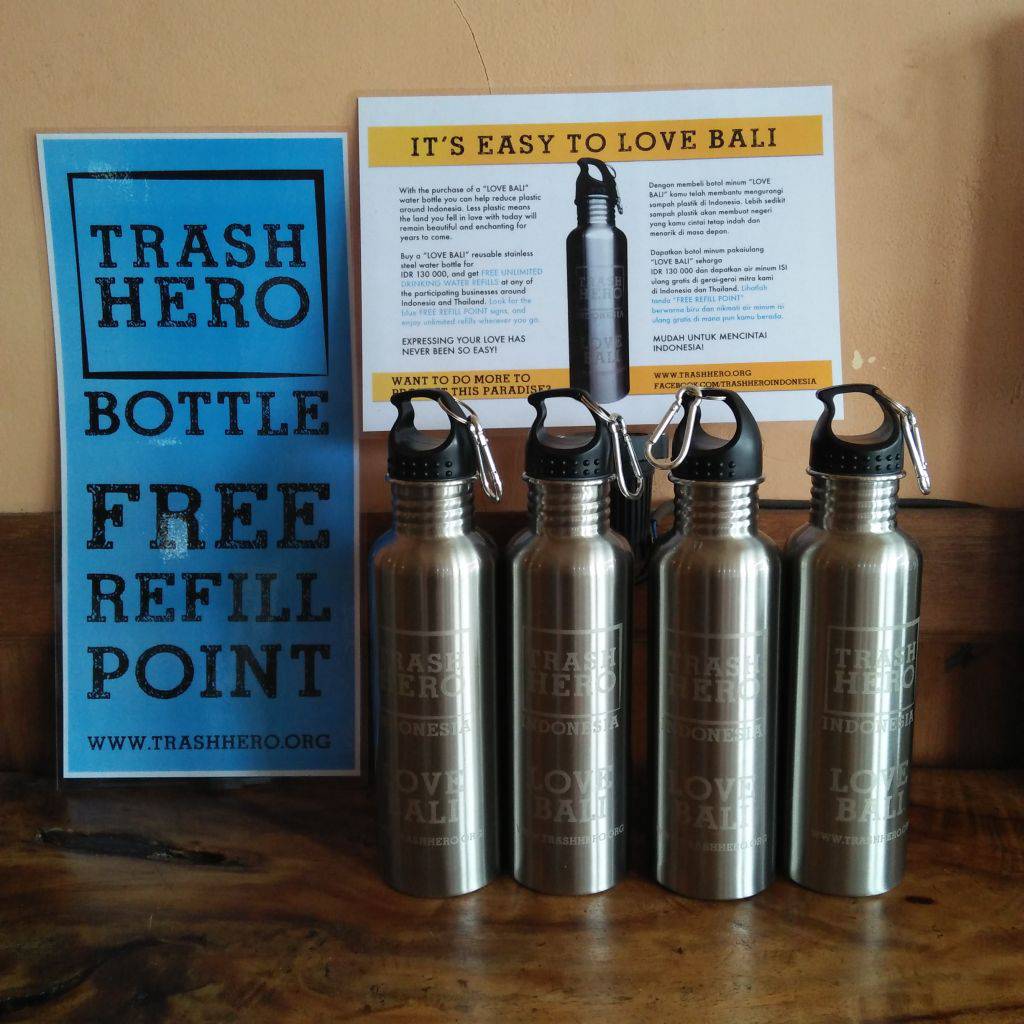 Please, install the RefillMyBottle app on your phone and you can find the map with all the refill stations in Bali.
Project Aware and Green Fins Foundation
We support Project Aware and Green Fins Foundation and using all the practices from these organizations.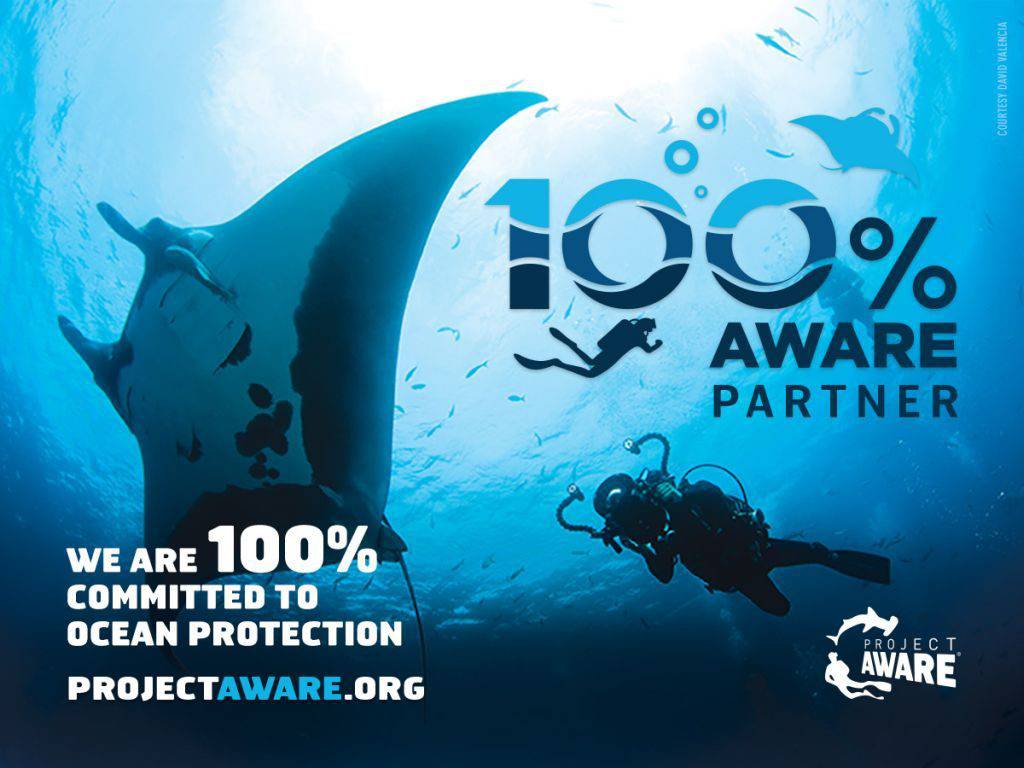 Marine Megafauna Foundation
We support Marine Megafauna Foundation and here at Freedive Nusa we periodically organize together with them open lectures about awesome marine life.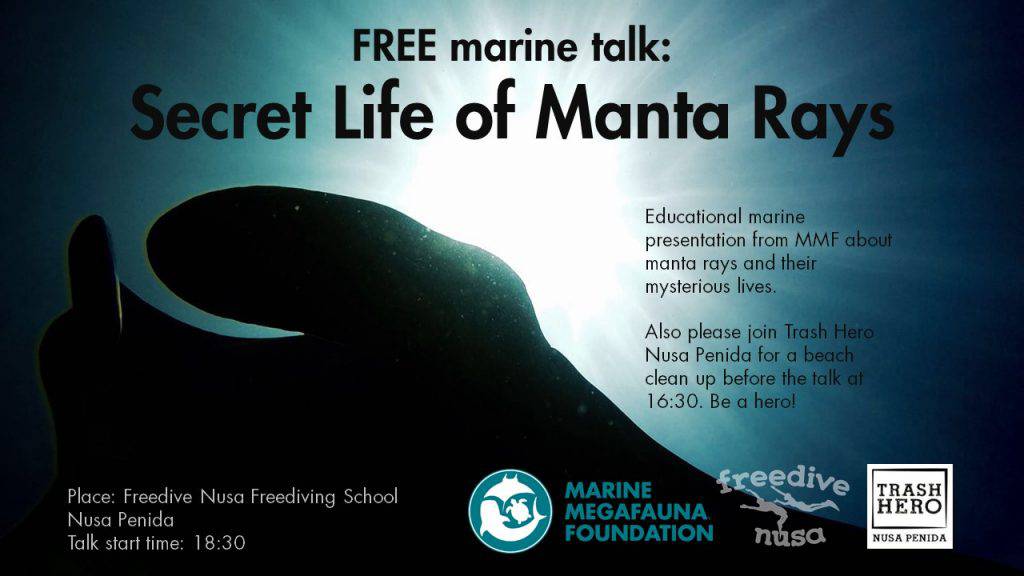 Sea Walls Festival
We supported SeaWalls Festival which took place on Nusa Penida. A team of international and local artists came on the island to create a series of public mural artworks addressing marine environmental topics relevant to the area. This is one more awesome positive movement which can help to resolve or at least point out plastic pollution problem again.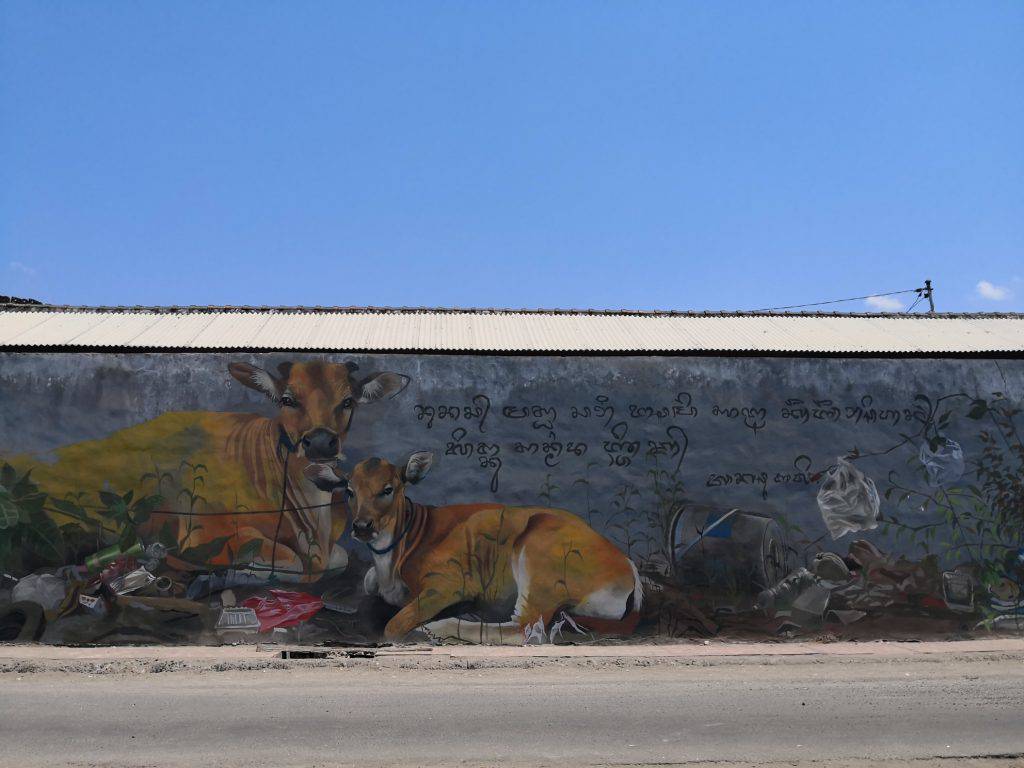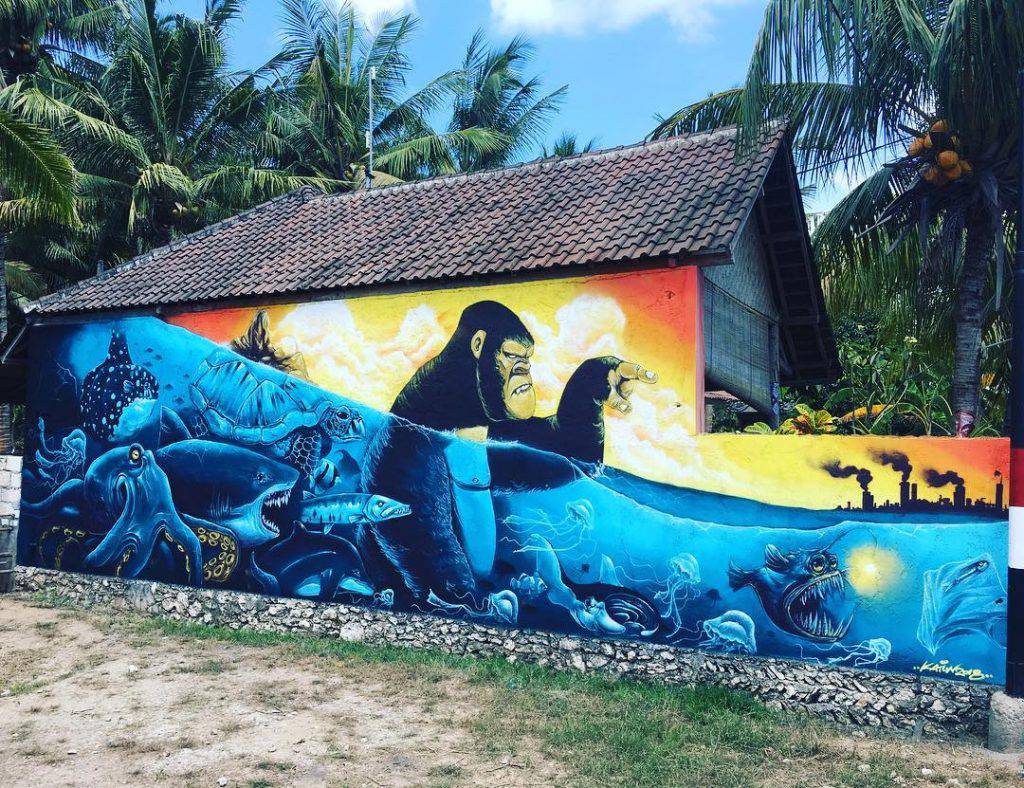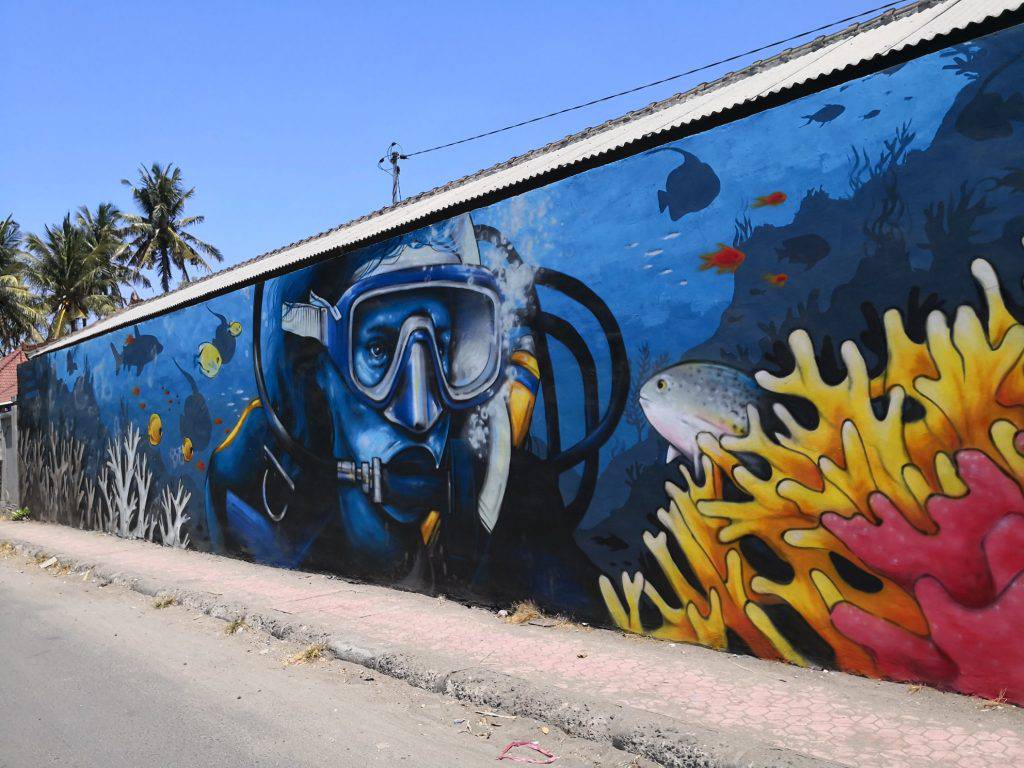 We are always open to any new initiatives or eco-activities. So if you have some educational or environmental project for Nusa Penida and need some help and support here, please do not hesitate to contact us.