Yoga Classes at Freedive Nusa
Price: IDR 120.000
Duration: 1 hour
Location: Freedive Nusa
Time: Everyday at 18:30
Include: yoga mats, free water refill
Join us for a Yoga Session in the evenings at 18:30. Our classes are suited for everyone, from beginner to advanced Yogis.
Joining our Yoga Classes is the perfect way to finish your day in relaxing and healthy way after exploring wonderful island of Nusa Penida. Proper gentle stretching and breathing during yoga class helps to release tension and lactic acid from your muscles, develops fluidity, relaxes your body and gives rest for your mind.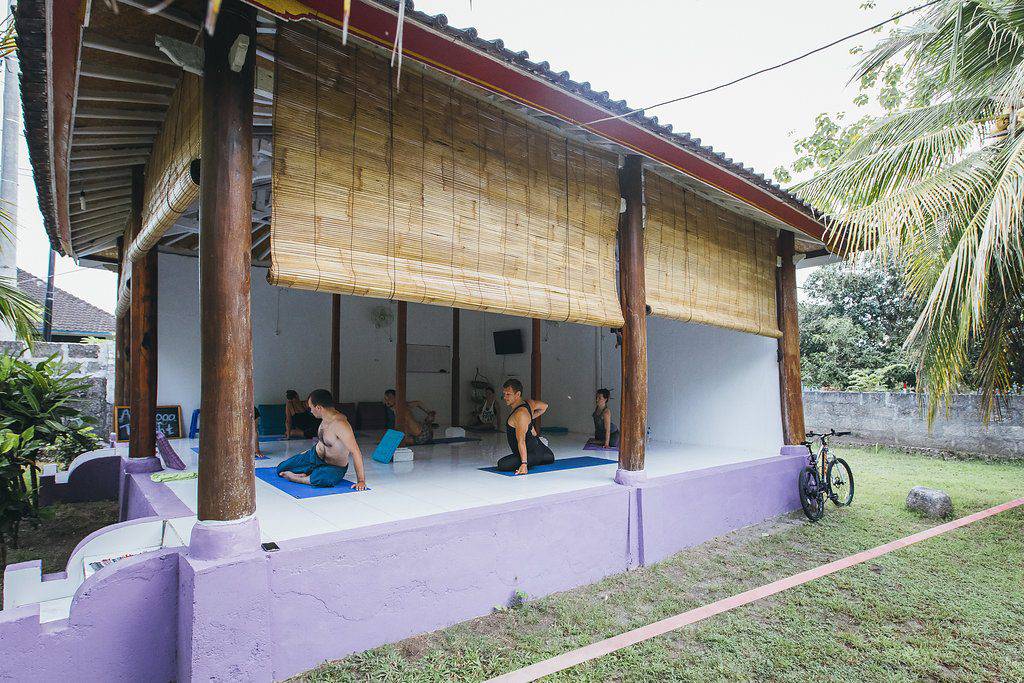 Teaching a Hatha Yoga Style we focus on strength building and flexibility with an attention on thoracic stretching and pranyama exercises. Adapting our classes to each participants level we are helping our students to improve their Freediving performance significantly.
Accompanying our Freediving Courses we offer Yoga Classes here at Freedive Nusa in our own Yoga Hall on Nusa Penida. Yoga is very beneficial for freedivers and we recommend it for everyone who want to progress in freediving. We use yoga, pranayamas, visualization and meditation techniques in all our courses, especially in our Master Course. For freedivers  it is essential to increase chest and intercostal flexibility to be able to dive deep as well as to control and develop proper breathing patterns.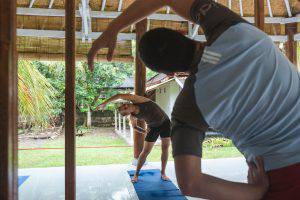 Classes are drop in and held with minimum of three students participating.
Best to just drop in a bit earlier on the day to check with us for the class that evening or just drop us a message.
Book your yoga class or ask any questions
FAQ
Is your school open all year long? When is the best time to come?
We are working 12 months a year. You are very welcome to come anytime you want. There is a high season of the island which starts from June to October. During this time you have the chance to see Mola-Mola fish (Moon fish), which attracts divers from all over the world. During high season the water is a bit colder and prices for accommodation a bit higher.
Low season starts from December to February as for all of Bali region. It could rain during the low season. However, Nusa Penida is a dry region, and the weather is cooler than the rest of Bali. The visibility stays on the same level all the year, even in the raining season.
What to do besides freediving on Nusa Penida?
Nature of the island is fantastic. Actually, it can be the only reason to come here. High cliffs, unbelievable landscapes, beautiful beaches, underground temple, water springs, and natural ponds…
You can hardly get bored of diving here, either at the boat-distanced spots or directly from the beach.
How regularly do you hold yoga classes? Do I need to book it?
We have it nearly every day if we have enough people. Simply contact us or visit our place if you already on the island and we can confirm class for you.