Freediving beginner course — SSI Freediving Level 1
Price: 235$
Duration: 2 days
Maximum depth: 20m
Price includes: equipment rental, transportation, study materials , SSI certification, underwater photography.
SSI Freediving Level 1 course is an important, smooth and measured introduction to the soundless world of freediving. Everyone is welcomed to take this course even if this would be their first experience of water activities. It is a perfect opportunity for you to build connection with water and start to enjoy being in it.
You are going to have 2 full days of study starting at 9am till 5pm (including a break for lunch). The course includes the theoretical and practical ways on the land and 3 open water sessions.
Before entering the sea you will get a lot of interesting and useful information, that is needed to understand what happens to your body while doing the breath-holding dive (apnea).
You will learn how the underwater pressure affects our body and gain a proper skills of pressure alignment — equalization.
You will learn a proper techniques of breathing before and after dive and hopefully, you will be able to do your deepest breath ever.
With fully understanding the physiology and the psychology of the processes, students will realize, how to prepare their body and mind for a smooth and safe dive.
We are going to learn about human physiology when they stays in the water, as well as mammalian diving reflex.
You will go through special stretching and yoga for freedivers, relaxations and visualizations techniques — all would improve your body preparations for the dive.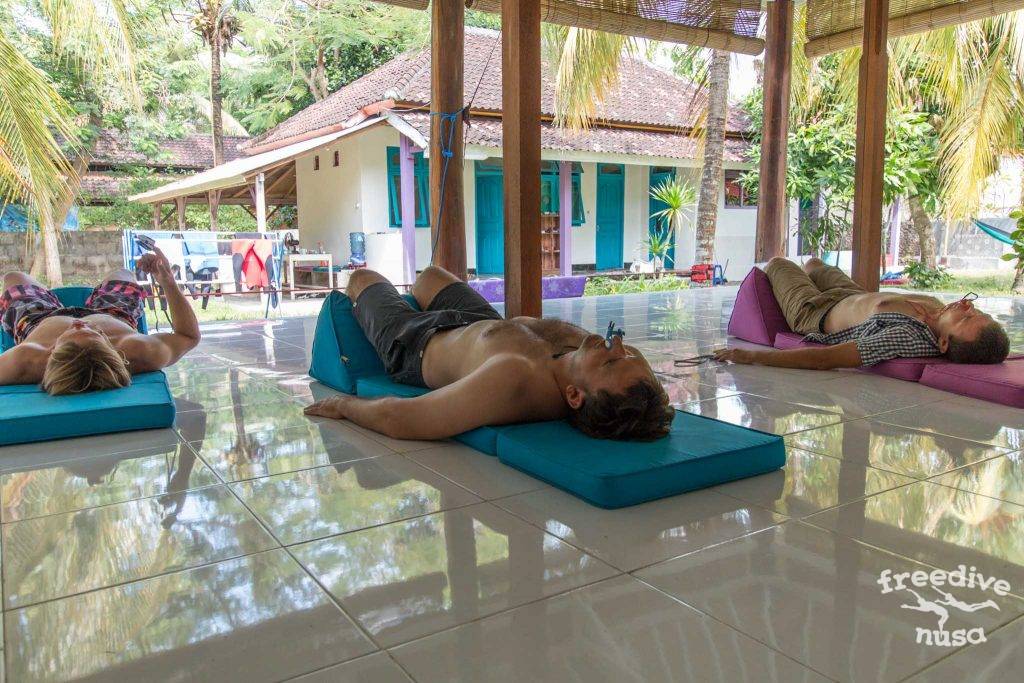 During this course we do not aim for the deepest depth. Our main focuses are for technique and comfort. Our training is always adjusted to the needs, interests and abilities of each particular student.
We are going to dive with constant weight using fins and dip following the line to the maximum depth of 20 meters. Majority of the students can go as deep as 10-20m just after the first course. The skills you will get during this course will help you to reach this depth in the safest and most comfortable way.
Every open water session will be finished with freediving on the coral reef with rich underwater life.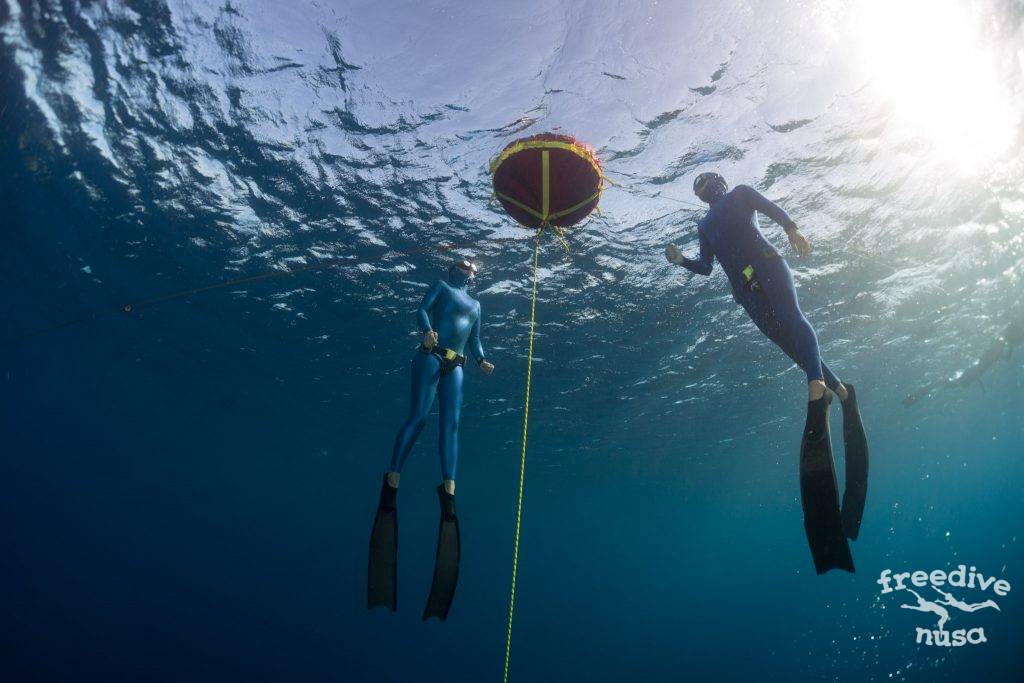 A special attention will be paid on safety. You will learn how to save yourself and some other basic rescue techniques.
All skills and knowledge that you will get during this course will give you a new way to interact with the ocean, and you will be able to dive safely and explore the underwater world with friends!
After this course you can continue your study on SSI Freediving Level 2.
Feel free to contact us to book your course or to ask any questions.